Killings: Secondus Slams Buhari For 'Snubbing' Benue For Bauchi
Featured, Latest News, News
Thursday, April 26th, 2018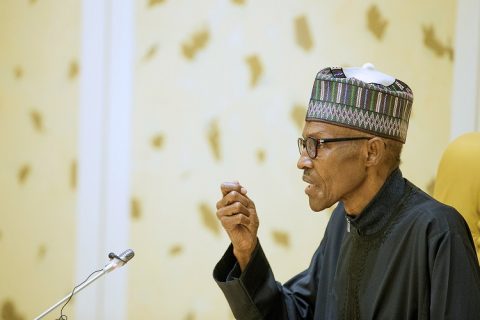 (AFRICAN EXAMINER) – The National Chairman of the opposition Peoples Democratic Party, PDP, Prince Uche Secondus has described as the height of insensitivity on the part of President Muhammadu Buhari, for not visiting troubled Benue state to commiserate with the people and the Catholic Church that lost two high priest  and 17 other worshippers in a killing by herdsmen.
Secondus said that while the nation and the Christendom globally mourn the brutal murder of the two highly placed priests of God, the President jumping into an aircraft to Bauchi state on a two day visit without going to the venue of the gruesome murder in Benue state to commiserate and see things for himself as Commander in Chief leaves everyone to wonder at the lack of emotion on the side of the President on the plight of the citizens.
The PDP chairman said in a statement from his media office on Thursday signed by his media adviser, Ike Abonyi that what the President is doing is clear show of arrogance, and lack of empathy, wondering why the needless bloodletting in that state should not attract his feelings enough for him to at least do a Presidential stopover to the embattled state.
He said: "There is no time a people need show of empathy and concern more than when they are in mourning mood as is the case with the people of Benue state."
"It's this sought of show of insensitivity and bluff  by the President and the Commander in Chief that perhaps have influenced the behavour of the military operatives  and other security agencies who have not made any appreciable impact in trying to stem the ugly situation in the state as they may have continued to interpret the President's indifference as lack of seriousness in the callous bloodletting in the state"
"This type of indifference and lack of concern from the President on the plight of its citizens perhaps explains why there has been no arrest and persecution of these hoodlums since January, 2018 when the latest onslaught on the people of Benue began."
Secondus reminded the President that as a Leader he should try to be above board and see himself as father of all by giving equal treatment and concern to all matters affecting the people irrespective of their ethnic, religious and political inclinations.
The PDP leader finally charged the President to open his heart and mind to all Nigerians and eschew nepotism.
Short URL: https://www.africanexaminer.com/?p=43639