"Lagos State is a Place for all", By Owei Lakemfa
Articles/Opinion, Featured Contributors/Columnists, Latest News
Monday, June 26th, 2017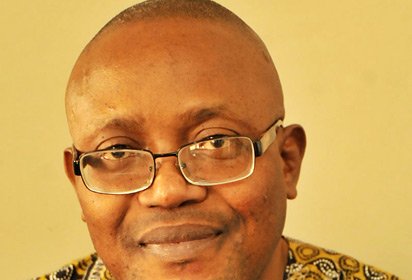 (AFRICAN EXAMINER) – The holding of the Eyo Festival as part of the activities marking fifty years of Lagos State, transported me back to my childhood. Although the festival can be rough, but we in the Obalende Area had our own Eyo group, the Bajulaye; with red hats and covered head to toe in flowing white which swept the streets. They were gentlemen; so women and children welcomed them with songs and dances.
Growing up, I did not know that many of my friends were not even Nigerians! Almost opposite my home from the Ajeniya end lived  a friend, Ayite  with whom I started primary school and sat on the same bench. He was Aganyi. The Aganyis had large compounds and had the natural rights to selling the most delicious beans in the world called Ewa Aganyi. I did not realize that Aganyi was the local name for Togolese.  My eldest brother's best friend was Koku, and that rubbed off on me, as the latter's  younger brother,  Kwame became  my best friend. They were Ghanaians, and Ghanaians had a huge population in Lagos. Some people who were naturally at home in Lagos, were the Saros. They were usually elegant and well educated and parents taught their children to emulate them. Saro was the local name for Sierra Leoneans! Down Elesin Street were a group of my friends, they were Camerounians. People loved Camerounians partly because their music, along with Congo music, ruled the waves. Another group that was common were the 'Senega' who sold 'Buredi Senega' (Senegalese bread)
A lot of food we ate in Lagos, and generally in Southern Nigeria are cassava derivatives. The most common being cassava flakes  (garri) Cassava came to Nigeria from  Brazil and people of Brazilian origin were a large chunk of  the Lagos elite. In those days, a show of affluence was to live in a house with Brazilian architecture. Apart from the 25-storey Independence structure, the most elegant building of my childhood was the Deinde Fernandez Towers.  We trooped to go and behold its wonders. As his name suggests, he was of Brazilian origin as was the then richest man in Nigeria, Da Rocha whose name was synonymous with money .
Many of the landlords in Obalende were descendants of retired soldiers from Chad, Niger Republic and Northern Nigeria (especially Kano, Zaria and the North East) who had fought in the First world War. Naturally, many of these Togolese, Ghanaians, Senegalese, Sierra Leonians, Camerounians, Nigerie, Chadians, Brazilians,  and Nigerians from various parts of the country, have acculturated and are today, Lagosians. That is what makes Lagos thick, cultured and successful; the ability to absolve all without discrimination.
Lagos was 'ECOWAS' (Economic Community of West African States) and all were welcome. It is of course, also 'Nigeria' as all from whatever part of the country found a home in Lagos. So, decades after the country's capital was moved to Abuja, the crowds continue to pour into Lagos in search of a better life.
In Obalende, we had large residential compounds peopled by persons from particular parts of the country;  there were a number of  Agbole Ijebu(homes of Ijebus, mainly from Ogun State) We had a number of 'Agboles' peopled by Hausas, Urhobos, and Ibos. There was a community of  suya (steak meat) sellers in Odo Street, and the leading seller was called "Head of State'  by all including the soldiers from the then Dodan  Barracks State House which housed the Military Heads of State.
I attended Araromi Baptist School on Moloney Street and had to pass by the then Police Headquarters which was situated opposite Lewis Street, Lafiaji. As you might guess, the area is named after Lafiagi,  a Nupe town in Kwara State. The Nupes (We call them Tapa) flowed all through the Sandgrouse Market through Tapa Street on to Epetedo where decades later, Chief Moshood  Abiola declared himself (and rightly too) as the elected President of Nigeria. The Eyo and the Igunu are the two main festivals in Lagos, and the latter is Nupe.  Many years ago when I lived in Mafoluku, near the Murtala Mohammed International Airport, the landlords in the area were asked to revalidate their ownership status with the Nupes whom the courts ruled owned the area up to Oshodi.
Lagos is the best state in the country not just because it was the capital of the country, but also because all Nigerians found it a welcoming home. Also,  it has had the good fortune of having some outstanding governors like the founding Governor,   Mobolaji Johnson, a retired Brigadier General, and Alhaji Lateef Jakande, who incidentally has Kwara State origins. But who can be more  Lagosian than Jakande who, after the foundations built by Johnson,  in four years, built the pillars the state  is resting on?
Then there was Governor Bola Ahmed Tinubu who despite the rise of sectarian, ethno-religious and regional bigotry across the country, put in place a rainbow cabinet. He simply went for the best hands caring little where they came from. His Works Commissioner, Ogbeni Rauf Aregbesola is from Osun State, a state he now governs; the Information and Strategy Commissioner, Mr. Dele Alake, is Ekiti; his Chief of Staff, Alhaji Lai Mohammed,  now Minister of Information, is from Kwara State; the Commissioner for Economic Planning and Budget, Mr. Benjamin Akabueze, currently, the Director General of the Budget  Office of the Federation, is from Anambra State while the  country's Acting President, Professor Yemi  Osinbajo who was the Attorney General and Commissioner of Justice, is from Ogun State. That formidable team  assembled  by Tinubu, from 1999 to 2003, drove Lagos State towards excellence.
Tinubu's actions rekindles the spirit of Nigeria of  the 1950s when Mallam Umaru Altine a retired soldier and cattle dealer from Sokoto was elected in 1954 as the first Mayor of Enugu, the then capital of the Eastern Region. To show this was no fluke and in appreciation of his services, Altine who lived at 39, Carter Street, Ogui, was re-elected for a second term in 1957 winning eleven of the thirteen wards.
It is also a reminder of the Second Republic  politics  when Mrs. Janet Akinrinade from Oyo State was appointed a Commissioner in Plateau State  under Governor Solomon Lar. In the same Republic, then Bornu State Governor Mohammed Goni appointed Mr. Sanyaolu from Ogun State as Attorney  General and Commissioner of Justice while Justice Kalu Okpan Anya from  Abia State, was  the Bornu State Chief Judge.
Lagos State has demonstrated quite clearly that when you build an inclusive state   where all feel wanted and at home, you build a strong resilient  society propelled towards development.
As I write, I am humming Ebenezer Obey's evergreen song: "Lagos State is a place for all"
Short URL: https://www.africanexaminer.com/?p=39872