Minister Affirms Creative Industry Can Create 1 Million Jobs In Three Years
Arts, Featured, Latest News
Wednesday, August 17th, 2016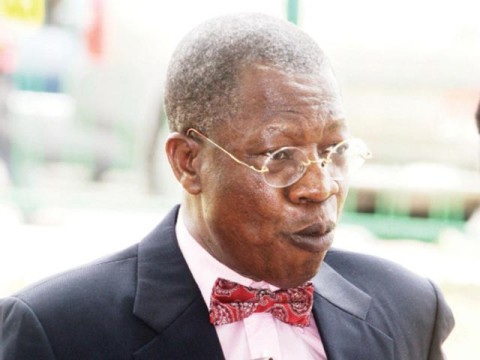 ABUJA, NIGERIA (AFRICAN EXAMINER) – The Minister of Information and Culture, Alhaji Lai Mohammed said the creative industry, including: television, music, film production, advertising, arts and culture, is capable of creating 1 million jobs in the country in the next three years, if the inherent potentials are properly harnessed.
The Minister made the assertion Tuesday in Abuja when he received a delegation from the African Music Awards (AFRIMA), led by the Head of Culture Department at the African Union Commission (AUC), Ms. Angela Martins.
He stated that the migration from analogue to digital broadcasting, which requires each of the 24 million TV households in the country to have a Set top Box or Smart TV, would create thousands of jobs by the companies licensed to produce the boxes.
Alhaji Mohammed restated that hundreds of thousands of jobs would also be created from television production for at least 180 state channels, 30 regional channels and at least 10 National channels, catering for local music, news, film, children programming and sports that would be created once the country fully digitizes its broadcasting in 2017.
Other sources of job creation, according to the Minister, are the production of local content; the exponential increase in the production of movies, since Nollywood will move to Push and Subscription Video On Demand on the STB and online; the increase in the number of writers, lighting, sound, camera and editing professionals as well as actors; the need for wholesalers, retailers, electricians, installers to supply the market with STBs, TV sets and dongles; the massive increase in television and online advertising, as well as the need to create Apps to offer goods and services and for interaction and entertainment at every level.
The Minister said the knock-on effect of the booming production business would grow Nigeria's capacity to meet the quality demand for fully indigenous content creations, which will bring back the millions of dollars currently being exported to South Africa, Europe, USA by Nigerian producers.
"The creative industry has turned around the fortunes of California, India, Turkey, Brazil, United Arab Emirates, Australia, etc and can do the same in Nigeria. The industry can redress the economic malaise of Africa as a whole, and is the panacea to youth unemployment and a tool for unity and peace" the Minister said.
Alhaji Mohammed said the Ministry of Information and Culture has no option but to support AFRIMA, since part of its (Ministry's) mandate was to promote and showcase the nation's culture.
Earlier, the leader of the delegation, Ms. Martins, said the visit was to solicit the Minister's full support for the 2016 AFRIMA, to be hosted by Lagos State in November.
She said the AU had been partnering with AFRIMA since 2014 because it offers a platform to recognize talents across Africa and also to celebrate African values and culture through music.
Short URL: https://www.africanexaminer.com/?p=34950