Minister Announces Plan to Establish National Endowment for the Arts, MOPPICON
Entertainment News, Latest News, News
Monday, March 14th, 2016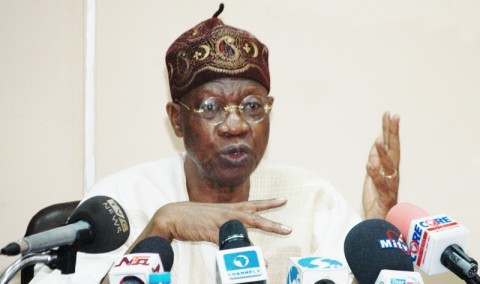 BALTIMORE, MD (AFRICAN EXAMINER) – The Minister of Information and Culture, Alhaji Lai Mohammed, has announced plans to set up the National Endowment for the Arts (NEA) and establish the Motion Picture Practitioners Council of Nigeria (MOPPICON).
A statement issued in Abuja on Sunday quoted the Minister as saying, at the 2016 Kannywood Awards in the nation's capital on Saturday night, that when established, the NEA will ensure sustainable funding for all the genre of the arts.
"We are forwarding a copy of the draft Bill on the establishment of the National Endowment for the Arts to the Ministry of Justice. My plan is to fast-track the realization of the NEA in order to guarantee sustainable development of the creative sector," he said, adding that the establishment of the NEA would tackle the challenge of funding for the creative arts sector.
On MOPPICON, which will regulate, administer and control the motion picture practice in Nigeria, he announced that he would soon set up a ministerial committee on the MOPPICON Bill with a view to fast-tracking its passage into law and paving the way for the establishment of the council.
The Minister promised to work with the stakeholders in the movie industry to tackle the challenges bedeviling the sector, including Piracy, Distribution, Funding, and the Re-organization of the Regulatory Agencies.
He called piracy a "monstrous disincentive" to the movie industry and indeed the entire arts and entertainment industry, suggesting that a longer jail term with no option of fine for convicted offenders and the establishment of a dedicated National Task Force on Piracy could help curb the scourge.
"I am told that a recent study revealed that there are 8 pirated works to two original works out of every ten works you find in the market. This is totally unacceptable! This Administration is determined to fight this scourge, and indeed we have started fighting it.
Between the time we held the Roundtable in Lagos and today, three alleged pirates have been arrested by the police. There is no better evidence of our commitment to fighting piracy than this. I want to use this opportunity to commend the police and the NCC for this breakthrough," Alhaji Mohammed said..
He commended the organisers of the Kannywood Awards, which started in 2013, for "keeping the flag flying".
The Minister had on Feb. 5th 2016 met Nollywood stakeholders at a Roundtable in Lagos.
Short URL: https://www.africanexaminer.com/?p=30911