N23b Bond: Kwara Vows To Complete All Projects
Latest News, News From The State
Wednesday, May 14th, 2014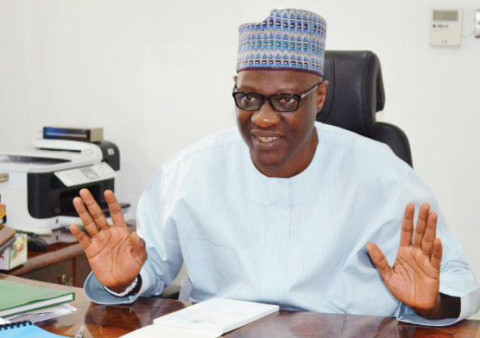 Kwara State Government plans to complete the Ilorin metropolis water reticulation project and others penciled for execution through the proposed N23billion bond from the capital market.
The Senior Special Assistant to the State Governor on Investment, Promotion and Strategy, Mr Yomi Ogunsola gave this assurance at a Press Conference on the sectorial breakdown of the proposed bond.
Mr Ogunsola said the state government has expended over N5.2billion on the water reticulation project to take it to the present 98 per cent completion stage; adding that about N2billion would be used from the proposed bond to complete the project.
The Governor's aide said the bond from the capital market will not be spent on frivolities but to address the State infrastructure needs and place the State on the path of full commercialization.
He noted that the bond would also be expended on the renovation of secondary schools across the State; renovation of the indoor Sports Hall at the State stadium complex in Ilorin, the Ilorin Metropolis Street Light Project, an Agric Soil Laboratory and Independent Power Project.
Mr Ogunsola explained that the State has never defaulted in the repayment of its existing bond and advised the people of the State to be wary of mischief makers, pointing out that the bond would be repaid within a period of seven years.
The State Commissioner for Works and Transport Dr Abubakar Kannike explained that the state government had earmarked the sum of N5.4billion for major on-going and new road projects including the 61.85 kilometre Kishi-Kaiama Road, Ilesha-Gwanara Road and several township roads.
Dr Kannike noted that the government intends to promote agriculture and regional integration in the area, stressing that over thirty communities would benefit from the road projects.
The State Commissioner for Finance, Engineer Nurudeen Banu, who spoke on the refinancing of the proposed bond said modalities had been put in place to ensure prompt repayment of the bond.
Engineer Banu maintained that the government was prudent and transparent in all its dealings assured that all the ongoing projects would be completed in line with specifications.
Short URL: https://www.africanexaminer.com/?p=11402