Nigeria's Aviation Mess: Aturu Calls For Sack Of Stella Oduah, Others
Ayo Balogun, Featured, Lagos, Latest News, News
Monday, October 14th, 2013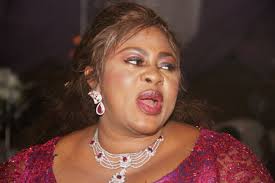 Ayo Balogun, Lagos
Human rights activist, Bamidele Aturu has called for the sack of the Minister of Aviation, Princess Stella Oduah-Ogiemwonyi and other bigwigs in the sector over incessant plane crashes and the rot in the aviation sector of Nigeria.
Aturu, in a statement said the latest crash that occurred in Lagos while conveying the corpse of the former Governor of Ondo State in an Associated Airline plane created another opportunity to point out that those charged with maintaining safety in the industry were snoring.
"An incident took place on the 30th of September, 2013 to buttress the position that negligence and incompetence is prima facie responsible for most of the crashes. A KLM Airline KL 0587 from Amsterdam was about to land or touch down at 7.00pm when it suddenly took the sky again. The pilot then announced that it happened because the plane before KL 0587 was still on the runway.
"The disaster that could have happened is better left to the imagination. This confirms the argument of air traffic controllers that aviation is more than aesthetics. What we need are competent professionals and sound infrastructure not window-dressing. It is good to beautify the airports but it is far better to make flying safe," he said.
He said there was the need to drum this truism into the ears of those claiming to superintend the industry at the moment, saying "enough of lamentations and shedding of crocodile tears! Not much can be expected from a Ministry of Aviation that claims it does not keep records of air accidents."
"That was what the Ministry officials told me when I requested for the official records of all air accidents and incidents since 1969. How can we then expect such a Ministry or Minister to know what aviation safety is all about? Our pilots and other aviation professionals are simply being punished by clueless politicians who control the Ministry. Nigerians must demand their sack. I certainly do," he stated.
Short URL: https://www.africanexaminer.com/?p=2889