No Room For Political Hatchet Job In Southwest, Lagos APC Warns AIG Mbu
Featured, Letters/Rejoinders, Nigeria 2015 Election
Wednesday, January 21st, 2015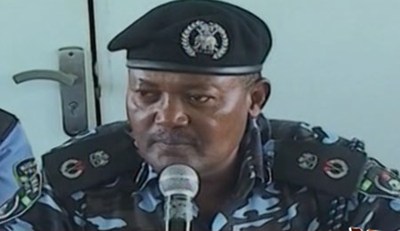 The Lagos State chapter of the All Progressives Congress (APC) has said that it hopes that Mr. Joseph Mbu was not redeployed to Zone 2 for the purpose of doing the political hatchet of the PDP in the February election, warning that such will backfire in Lagos and the South West.
The party said that Mbu's known role as a professional attack dog for the PDP and the Jonathan's presidency has opened his latest posting to Lagos and Ogun to justifiable speculations that will become clearer as the 2015 election approaches.
In a release in Lagos, signed by the Lagos State Publicity Secretary of the APC, Joe Igbokwe, the party said that while it welcomes Mbu to his new assignment with its promises of reforming him from the indecorous notoriety he has courted through his posting as Rivers State Police Commissioner, it warns Mbu that there is little room in Lagos for the kind of hatchet role he played for the PDP in Rivers.
It therefore advises Mbu to purge himself of the blatant bias and partisanship which had come to colour his career in the police force before he comes to Lagos.
"We want to warn Mbu that he is coming to Lagos, the hotbed of progressivism and the state that harbours the preponderance of Nigerian intelligentsia and as such will be advised to do away with such untoward tendencies that have made him susceptible to manipulation by the hierarch of the PDP.
"We want to let him know that naturally Lagos is not tolerant of negative behaviours from cultural savages and people without scruples so he needs to adjust to the civilized template of lagos or get his hands burnt should he delve into enforcing PDP's odious interests in Lagos"
"We want to remind Mbu that Lagos is naturally placed to deal with such untoward tendencies that marked his controversial tenure as Rivers State Police Commissioner. Lagos is still home for all cadres of Nigerian elites and will help him define his career if he lends himself to do the selfish desires of the PDP.
"We therefore advise him to be objective and fair in dealing with all political interests en route February 2015. We want him to drop his well known excesses as he moves into Lagos for Lagos will ultimately prove his albatross should he come here for the purpose of enforcing the notorious interests of the PDP," it stated.
Short URL: https://www.africanexaminer.com/?p=21793