North Not Afraid of National Confab -Gov Aliyu
Featured, Latest News, National Conference 2014, News
Saturday, October 19th, 2013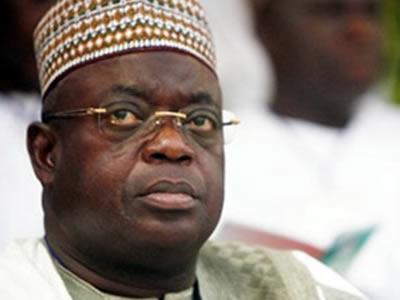 The Governor of Niger State, Babangida Aliyu, on Saturday said the North is ready for the proposed National Conference.
Mr. Aliyu made the declaration in Yola during the conferment of the traditional title of Talban Adamawa on Daniel Mustapha, held at the palace of the Lamido Adamawa, Barkindo Mustapha.
The governor, who is also the Chairman, Northern Governors Forum, said the region was prepared to participate in the conference without any fear.
"The North is ready for the conference, no matter what happen, we will come up better, more developed and indeed more united.
"And I believe what will come out from the conference is for the advantage of Nigeria and its unity.
"There is no doubting the fact that all parts of Nigeria need unity," he said.
A National Dialogue committee set up by President Goodluck Jonathan is expected to submit modalities for the national dialogue next month. The 13-member committee is headed by a former senator, Femi Okunrounmu.
Supporters of the dialogue have argued that it could help resolve the ethnic and religious tensions that have caused violence across Nigeria and help restructure the country, while opponents argue it could lead to disintegration or could turn out to be a waste of funds.
Mr. Aliyu also defended the decision of the seven PDP governors to challenge the national leadership of the party, saying it was in Nigeria's best interest.
"Many people in the country did not understand why we came out to challenge the leadership style of the Bamanga Tukur-led National Working Committee," he said.
"All we are saying is that we wanted democracy, because whatever happens in PDP affect Nigeria and Nigerians.
"The reason for our action was that we were looking for true democracy, justice, equity and fairness in our great party, the PDP."
Mr. Aliyu and six other governors are members of a faction of the ruling Peoples Democratic Party, PDP, led by Abubakar Baraje. The faction has demanded the removal of Mr. Tukur as PDP chairman and is opposed to President Goodluck Jonathan's plan to seek re-election in 2015.
Earlier, the Lamido had while conferring the title on Mr. Mustapha, appealed to Nigerian leaders to be more committed to the unity and development of the country.
Among the dignitaries at the ceremony were former Vice President Atiku Abubakar, Governor Murtala Nyako of Adamawa, legislators, Emirs and Chiefs as well as top government officials.
(NAN)
Short URL: https://www.africanexaminer.com/?p=3244