Oduahgate: Afenifere Demands Judicial Review Of Cost Of Governance
Ayo Balogun, Featured, Latest News, News
Tuesday, November 12th, 2013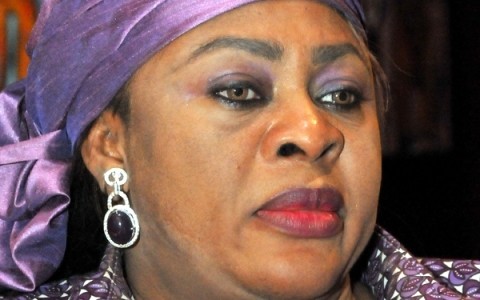 Ayo Balogun, Lagos
The Afenifere Renewal Group (ARG) has called on President Goodluck Jonathan to urgently set up a judicial of inquiry without delay to review overhead and recurrent expenditures of all Federal ministries and ministerial departments, including presidency and legislature between 2009 and now.
ARG said it had been following closely the ongoing debate on the procurement of two armoured cars by the Ministry of Aviation at a whooping sum of N255m, saying that the body was convinced that the revelations coming out of the aviation ministry represented only a tip of the iceberg, a fraction of the widespread disregard for probity and budget-based administration in our public service.
Afenifere in a statement issued by its National Chairman, Olawale Oshun said "we are therefore bothered that the mob action that has trailed the incident is the familiar mannerism, where once tempers calm, the issue is quickly forgotten and offenders escape even with backslap."
"Undue focus on this particular malfeasance would only serve to cover up similar abuses in other Federal Ministries, Departments and Agencies, and also the legislative house in Abuja. Our suspicion is that many other ministers and top government officials are beneficiaries of similar unusual gifts.
"Just recently, the House Committee Chairman on Public Accounts cried out that budgetary performance of capital expenditure stands currently at 28 per cent; that of recurrent expenditure stands at 72 per cent; while that of the N1.6tn Service Wide Vote, a nebulously defined allocation spent at the President's discretion, stands at 90 per cent," it stated.
According to ARG, "We must not, as a country, failed to extend the ongoing investigation into other MDAs, going by the recent revelation that 2013 budget performance is less than 40 percent and the disclosure of Comptroller-General of Nigerian Customs Service, Abdullahi Dikko Inde, before the Joint Senate Committee on Finance and Appropriation that Nigeria has lost N603.2bn to waivers and exemptions between January and September alone. Waivers were even granted for importation of petroleum products to the tune of N263.8bn."
Afenifere said it suspected that profligacy of the worst degree since 1999 is staring the nation in the face and that it served no nationalistic purpose to devote national resources in the presidency and legislature to probe a mere fraction of the problem.
It said what the country needed now was a holistic probe, the type that could engender a comprehensive reform in cost of governance.
"We contend that the revelations on vehicle purchases alone, and by extension expenses on running the presidential air fleet, will shock the country and enable the introduction of proper reforms that would prevent Oduahgate in future.
"To mindlessly concentrate on the Oduah issue without externalising the inquiry would only short change the country and our search for probity. We urge Nigerians not to wait for another shocking revelation of corruption but to demand for holistic reform of governance," it added.
Short URL: https://www.africanexaminer.com/?p=4729