Omisore Congratulates Buhari, Hails Jonathan's Concession
Latest News, News, Nigeria 2015 Election
Wednesday, April 1st, 2015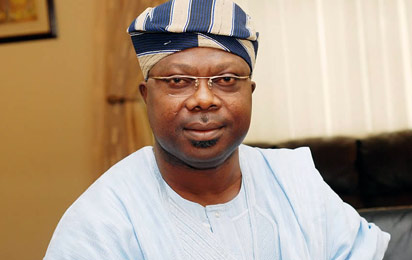 By Ayo Balogun – A former deputy governor of Osun state, Sen. Iyiola Omisore has hailed the victory of the candidate of the All Progressives Congress (APC), Gen. Mohammadu Buhari in the last Saturday's presidential election.
In a statement sent to African Examiner, Sen Omisore also commended the President Goodluck Jonathan for being a stateman by conceding victory in the keenly contested elections.
His statement reads thus:
"A very gallant and elegant campaign for the Office of the President of Nigeria has just been concluded by the Peoples Democratic Party of Nigeria under the leadership of President Goodluck Ebele Jonathan.
"I share the admiration of Nigerians for the statesmanship demonstrated by President Goodluck Ebele Jonathan.
"The developmental achievements of the Jonathan-led PDP administration in Nigeria will remain laudable and the footprints of President Goodluck Jonathan in ensuring accountable democratic governance will remain indelible in the history of Nigeria will remain indelible.
"I congratulate General Muhammadu Buhari on his declaration as the President -elect. There is much work to be done to build bridges across our diverse ethnic and religious groupings.
"General Buhari and the APC will need to tap into the uniqueness of the Nigerian diversity to find the cord of unity that makes us one people and a great nation.
"Going forward, militarized and autocratic style of governance, autocracy and patronage will not serve us well.
"All effort must be made to take advantage of the great strides and development in all sectors that has been recorded by the Jonathan administration. A sustained guarantee of the freedom of information, of speech and of association is critical if the current level of success and achievement is to be sustained.
"The unity of Nigeria is central to the aspiration across all parties. Peace is essential for development."
Short URL: https://www.africanexaminer.com/?p=23030