Policemen in Imo Threaten strike over Transfer to Boko Haram States
Featured, Ignatius Okpara, Latest News, News
Thursday, October 17th, 2013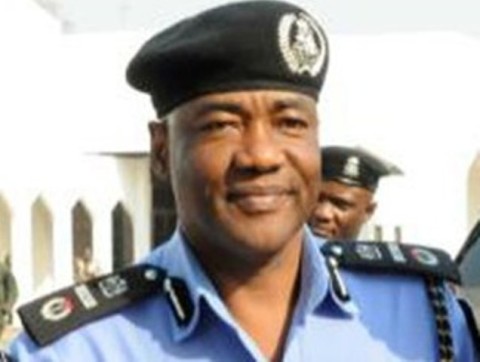 Ignatius Okpara, Enugu
Scores of police inspectors and rank and file of the Nigeria Police serving in the Imo state command have threatened to embark on an indefinite strike over their reassignment to some violence prone states in parts of Northern Nigeria.
African Examiner, gathered that the aggrieved policemen who met in Benin city, the Edo State capital, Wednesday to fine-tune their plan, vowed to commence the industrial action next month, should the police authorities fail to meet up or address their demands.
The security men, are demanding the reversion of the proposed mass transfer of officers numbering over 100 from the cadre of Inspectors, Assistant Superintendent of Police ASP, and the Chief Superintendent of Police CSP, from Imo state to parts of troubled and volatile areas in the Northern region.
The officers had accused the Imo state Commissioner of police, Mohammed kastina, of masterminding the transfer which they described as punitive, saying that some of them had stagnated on a rank for several years without promotion.
Reacting to threat, police Force headquarters, Abuja said that the redeployment will not be revisited or changed and warned the affected officers against blackmailing the police authorities.
Mba Frank, the Force Public Relations Officer, said that the Nigeria Police Force NPF was a national organisation where police personnel could be deployed to serve in any part of the nation.
The police spokesman, Wednesday described the reported threat by the policemen as a mere rumour, saying that the same rumour was peddled when some policemen were transferred out of Lagos city.
Mba, however, picked holes in the position of the protesting officers, adding that  they are not the one to choose where they would serve.
He noted that the policemen in the North had as much right as those in Imo State to serve in any part of the country.
Hear him: "The Nigeria Police Force is a national police, not a state civil service or a state police force. The implication is that you can be asked to serve in any part of the country, and as a police officer, you don't have the right to choose where to serve or when to serve.
"It is a call to service, the benefits of being a police officer comes with the burden of discharging the responsibilities attached to being an officer and you can't choose the benefits and reject the responsibilities," the police image maker insisted.
Short URL: https://www.africanexaminer.com/?p=3086