Poor Conduct of Anambra Governorship Election Worries Ekiti APC
Featured, Latest News, News
Tuesday, November 19th, 2013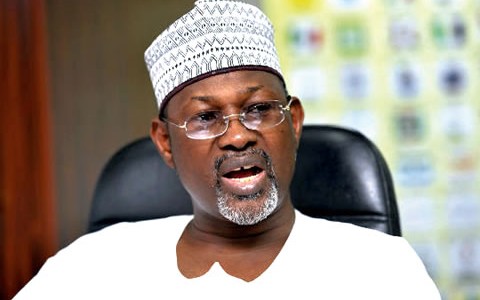 Kayode Adelowokan, Lagos
Following the declaration of the Independent National Electoral Commission (INEC) that the governorship election in Anambra State is inconclusive, the Ekiti State chapter of the All Progressives Congress (APC) has raised the alarm that the conduct of last weekend's governorship election in Anambra State is an indication of danger lurking in the corner for the nation's democracy.
The Ekiti State Interim Chairman of the party, Chief Jide Awe, said this during a press briefing today that the electoral body had been hijacked by some hawks bent on derailing civil rule in the country.
According to the APC chieftain, INEC had some undesirable elements in its fold and such people must be flushed out in national interest.
The APC boss wondered why the electoral body should fail to conduct a credible poll in just one out of the 36 states of the federation, making a mockery of democratic tenets.
"INEC boss, Prof. Attahiru Jega, is surrounded by hawks. His people have been bought and they connived to make a mess of the electoral process in Anambra State. The virus in INEC must be flushed out. What happened in Anambra, if it is repeated at national level could truncate democracy in the country, the development in Anambra must be condemned by all in spite of party affiliations," he said.
He said it was disheartening that INEC displayed a voter's register different from the one it used in conducting the election.
While praising the police, other security agencies and the electorate for living up to expectation, Awe opined that INEC had no reason for failure.
On why the APC was raising the alarm, Awe said going by indications, the governorship election in Ekiti State would hold next and the people would not want a repeat of the Anambra debacle.
"We are speaking out now to prevent the spread of the fire in Anambra and alert all necessary quarters and to caution all those involved in the Anambra trouble. It is not funny that 72 hours after the poll, it is still inconclusive. Nobody in Ekiti State is going to take that from INEC when it conducts our own poll next year," he said.
Awe suggested that to make next year's governorship election in Ekiti credible, INEC should revise the voter's register and that the revised register be displayed at least a month before the election for voters to cross-check their names.
The APC boss stated that the destiny of the people must not be toyed with through a flawed electoral process that could throw up incompetent persons as public office holders.
INEC has declared that the Anambra poll is inconclusive and that supplementary poll will hold later in over 200 polling units.
Short URL: https://www.africanexaminer.com/?p=5000