Presidency Berates El-Rufai Over Claims On Naira Crisis, Interim Government
Featured, Latest News, News Across Nigeria
Saturday, February 18th, 2023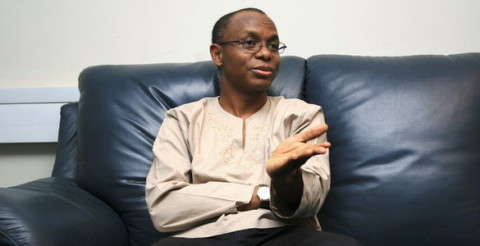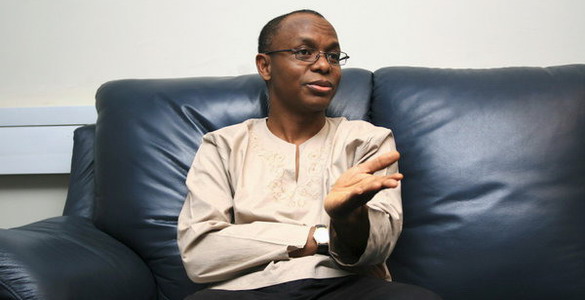 (AFRICAN EXAMINER) – The Presidency has stated that the claim that President Muhammadu Buhari is working towards an interim government is not absolutely true.
 The Senior Special Assistant to the President on Media and Publicity, Garba Shehu in a statement on Friday stated that President Buhari won't stampede democracy he has helped to keep alive in Africa.
 The African Examiner recalls that Governor Nasir El-Rufai had earlier stated that the recent naira crisis in the country is part of an alleged plan to disrupt the forthcoming elections and install an interim government.
 Reacting to El-Rufai's claim, Garba stated those carrying the claims about an alleged plan by the presidency to install an interim government are just trying to create panic and incite the public.
Garba said: "Days of unelected Nigerian leaders, and those who outstay their welcome by unconstitutionally extending it, have gone."
The Presidential spokesperson also insisted that Tinubu, the presidential candidate of the All Progressives Congress is Buhari's favourite successor.
He said: "The fact that Tinubu has been opposed to the speed and timing of the naira swap timetable does not mean he is against the idea of Nigeria becoming a cashless society."
The statement reads in part "Joseph Goebbels, the propaganda Chief of Adolf Hitler said 'Repeat a lie often enough and it becomes the truth'. This was in the 1930s, before the internet was born.
"Let us clearly, specifically and emphatically state that there is absolutely no truth to the claim that President Muhammadu Buhari is working towards an interim government or even worse, the truncation of democracy- democracy that he has helped to keep alive not only here at home, in West Africa but throughout the continent.
"The talk of interim government and truncation of democracy is way off the mark. Those who peddle it stand to gain nothing- nothing at all -but the creation of panic and the incitement of the public against the federal government.
"Everybody is aware that there is a lot of pressure on everyone-all of us- the party, its elected officials, its candidates and law enforcement agencies following the way the currency swap has gone but the way to go is not to panic.
"There is indeed a problem and nobody will pretend that it doesn't exist.
"It is precisely because the President is concerned with this problem that he opened several avenues for consultation with leaders and groups across the country, culminating in his broadcast to the nation on Thursday morning.
"In line with the speech, his clear and unequivocal directive is that the problem of cash supply must be addressed without delay.
"While this is being done, there is no need to panic. We need to work together as leaders; as a people and as one nation. When panic hits, people go into overdrive. Shouting helps no one because no one can listen. The solution to the problem is not in sending Nigerians into confusion."
Short URL: https://www.africanexaminer.com/?p=85384