Rivers APC Demands Suspension of Resident Electoral Commissioner
Featured, Latest News, News From The State, Nigeria 2015 Election
Monday, March 30th, 2015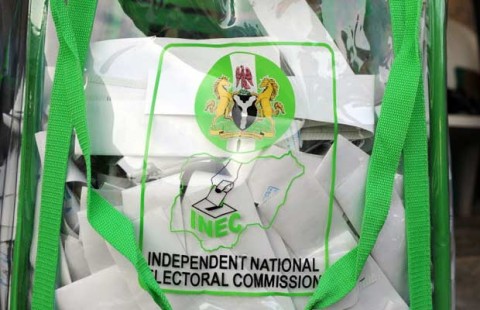 By Nwaorgu Faustinus – The Rivers State Chapter of the All Progressives Congress (APC) has demanded the immediate suspension of the State Resident Electoral Commissioner (REC), Mrs. Gesila Khan, for colluding with the Peoples Democratic Party (PDP) to rig last weekend's presidential and National Assembly elections in the State.
"For Mrs. Khan to have removed the INEC result sheets in all the polling units in the State with the intention of rigging the polls is a very serious criminal offence. Mrs. Khan should not only be suspended but should not be allowed to conduct the April 11 Gubernatorial and State Assembly elections, as well as the Presidential and National Assembly elections when rescheduled," the party said in a statement issued in Port Harcourt by the State Chairman, Dr. Davies Ibiamu Ikanya.
Rivers APC commended INEC Chairman, Prof. Attahiru Jega, for acknowledging the party's petition on the evil practices associated with the polls in Rivers State. "We are very convinced that if our case is thoroughly investigated it will be confirmed that the State REC, Mrs. Khan, compromised her office and tarnished the good image of INEC," the party stated.
It defended the action of the State Governor, R. Hon. Chibuike Amaechi, in requesting to see the INEC result sheets and other sensitive materials for the conduct of last weekend's polls, saying: "The Governor took that step as we were aware that the State REC had traded off the result sheets to PDP to write the results as they deemed fit. Amaechi wanted to prevent a situation whereby people would queue to vote while PDP and INEC would write a different result not reflecting the true voting pattern in the State.
Rivers APC condemned the conduct of soldiers deployed for the election, saying that contrary to court order, PDP not only used the army to intimidate APC supporters and coerce Rivers State voters to vote for PDP.
"It is sad that the PDP leadership in Rivers State could be so callous to arm the youths in order to kill and maim Rivers State people because of election. We know that Rivers people are peace-loving and arming some of the youths at this time does not do anyone any good because it may be difficult to retrieve some of these arms from these youths later, thereby constituting a serious security challenge," Rivers APC said.
It declared that Rivers PDP does not have any agenda to move the State forward, which informed its rejection by Rivers people. "As a party we will do everything humanly possible to ensure that the verdict and wishes of Rivers State people are implemented and that they are allowed to vote without any intimidation or coercion," Ikanya said
Short URL: https://www.africanexaminer.com/?p=23012