Saturday Xtra: Urgent Need To Check, Moderate Provocative Statements
Articles/Opinion, Featured, Latest News, News, Politics
Saturday, September 6th, 2014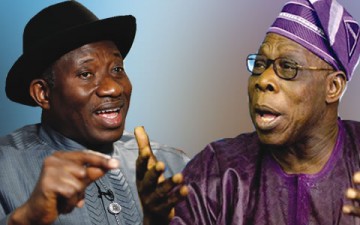 By Oyewale Oyelola
Former President Olusegun Obasanjo in build up to 2003 general elections declared the year's election was going to be a 'do or die affair' for the ruling Peoples Democratic Party ( PDP).
Obasanjo made this statement as opposition parties were scheming to form an alliance to wrestle power from him as President (as he sought second term in office) and his party- PDP.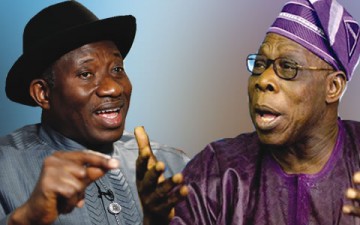 Then, the Alliance for Democracy (AD) had its grip on the South western states; the All Peoples Party (APP) that later transformed to All Nigerians Peoples Party ( ANPP) was regarded the second largest political party as its spread in the northern part trailed behind the ruling PDP which then controlled over 20 states in the country.
The 2003 general elections conducted by Professor Maurice Iwu – led Independent National Electoral Commission (INEC) was marred with electoral malpractices, ranging from multiple thumb printing of ballot papers,  snatching of ballot boxes,  falsification of election results among others.
Summarily, the year's general elections was regarded as a char,  broad day light robbery and an exercise that impeded many eligible Nigerian voting public from willingly exercising their civic right. Obasanjo was held responsible for the mass rigging in favour of his party.
Pundits observed that the former President was only walking his earlier caveat of 'do or die' election. And the ex INEC boss, Professor Iwu was on hand  to actualize the hatchet job as he was continuously enmeshed in one controversy or another as well as had many contradictory statements credited to him. Iwu, by his disposition then cut picture of a card carrying member of the ruling PDP. Still, the dirty job was accomplished with connivance of the security operatives and the party foot soldiers.
It was also out of desperation to win, the Ex-Head of State,  General Muhammed Buhari who have lost Presidential election  in 2003, 2007 and 2011 while addressing his passionate supporters at a mega rally, threatened Nigeria would be ungovernable if the 2011 election was rigged and he lost.
The post election crises that led to death of some NYSC members, escalation ignited by the Boko Haram insurgents and the growing insecurity in the country, show that Buhari's statement has impacted somewhat in the present brand of politics in Nigeria.
In April this year, a national leader of the All Progressives Congress (APC), Bola Ahmed Tinubu threatened those who had paln to rig the recently conducted Ekiti and Osun governorship elections would be roasted. Import of this was that the party might result to shortcut to achieve its political objective. The National Chairman of the party, Chief John Odigie-Oyegun, made similar statement at the Governor Rauf Aregbesola's mega rally in Osogbo, when he exploded the opposition would install a parallel government, if rigged out of the decisive election.
But if the elections were indeed rigged and APC made true its threat, what would will be the justification for its action? I doubt any in the face of the law. Afterall, two wrongs cannot make a right.
Last weekend, the APGA National Chairman, Victor Umeh during a mega rally in Akwa, the Anambra state capital, where it endorsed President Goodluck Jonathan for second term and as the party's Presidential candidate for 2015 election, handed down what may be regarded a red alert – that anybody who wished to stop APGA from winning other elective posts in the South eastern part of the country, in the coming elections would  be wiped out!
Umeh actually brought cutlass to the rally and was brandishing it, somehow to entrench to whoever cares to listen that his warning was for real.
Both the ruling and opposition parties are guilty of display of desperation tendency and launching of provocative submissions. Unfortunately, these statement are heavy to the extent of arousing tension and flexing of muscle in the land.
Democracy is a game of number and political parties with highest number of votes in elections is declared the winner.
Therefore, making provocative statements often is not the civil way to achieve victory in election. Besides, the statements send wrong signals to party supporters and general public. Some illiterate party supporters/followers go to any length to act the misleading and sensitive utterances by their leaders.
Politicians must therefore watch what they say as their expressions and actions have strong bearing on the direction their followers thread. It would be recalled the late Biafra Chief, Odemegwu Ojukwu's declaration of the Republic (Biafra) prompted the Nigerian civil war in the late 60's, as well as turned the Igbo people against the entire country then.
Also, it is important the security apparatus call the Politicians and the general public to order especially from making offensive remarks before, during and after elections.
Finally, as we approach 2015 general elections,  politicians must preach peace instead of violence. They must see  political campaigns/rallies as platform to intimate and convince the  electorates about their manifesto and programmes, with a view to winning their hearts and subsequently getting their votes during elections. They should desist from using outdoor gatherings as threatening and public incitement instrument. Nigeria has enough of socio-economic logjams to contend with.
Short URL: https://www.africanexaminer.com/?p=17074