US EBOLA: Americans Panic Amid Rumour of Lapse of Hospital Officials
Ebola News, Featured, Latest News, News
Wednesday, October 1st, 2014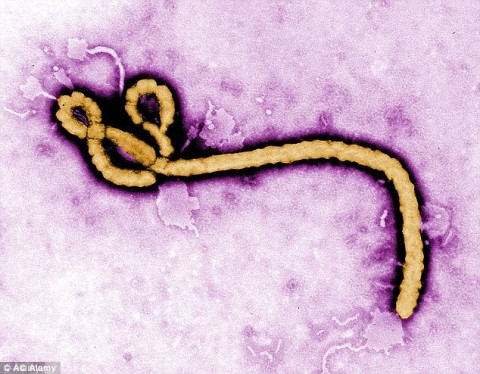 …As Nurse Who Attended to the Ebola Patient Did Not Disclose His Travel Information to Her Superiors 
It has been revealed that the Nurse who attended to the man who is currently being treated for Ebola in Texas, USA did not inform authority about victim's trip to Liberia.
The man, who walked into a Dallas emergency room on September 26, also did not know himself that he had the deadly virus.
The lapse on the part of the hospital officials now has Americans concerned and questions are being asked amid panic across the country.
It was earlier reported  that the man, who had been to Liberia left the hospital without disclosing information about his trip to the West African country.
A spokesman for Texas Health Presbyterian Hospital says it's investigating whether he was questioned.
Regardless, two days passed between the time the man left and then returned to the facility September 28 where it was determined he likely had Ebola and was isolated. He tested positive Tuesday, health officials said.
The CDC advises that all medical facilities should ask for patients with symptoms consistent with Ebola for their travel history. It's possible others were infected because of the lapse.
Short URL: https://www.africanexaminer.com/?p=18161