Wike's Disdain For International Election Observers' Reports Ludicrous – Rivers APC
Featured, Latest News, News From The State, Nigeria 2015 Election
Thursday, April 16th, 2015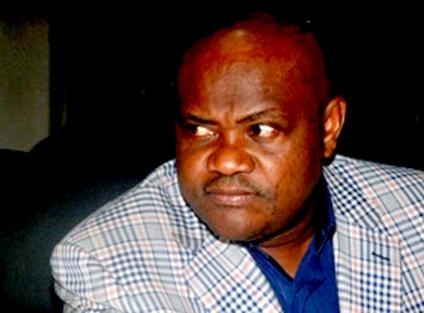 By Nwaorgu Faustinus – The All Progressives Congress [APC] in Rivers State says it finds it curious that the governorship candidate of the PDP, Barr. Nyesom Wike has been moving from one media house to the other dismissing the very credible reports on the April 11 electoral debacle in Rivers State by international election observers.
"Indeed, this despicable attitude suggests that Mr. Wike has his own meaning of international election standard different from what the rest of the international community knows", said Rivers State APC Publicity Secretary, Chris Finebone in a statement today.
The party reiterated that several of the acclaimed international observer groups that condemned the governorship elections in Rivers State include the African Centre for Leadership Strategies and Development, The European Union (EU) Election Observation Mission (EOM) to Nigeria, the US Embassy in Nigeria, among others.
The full statement reads:
The   African Centre for Leadership Strategies and Development led by Humphrey Bekaren reported:
"What we saw did not meet international standard of electioneering, not even the ones set by the Independent National Electoral Commission INEC.
"We request all lovers of democracy to join us in calling for the outright cancellation of the phony election. Unless this is done, we would have sown the seed that could eventually grow into providing a shade of fear and death over us."
For the European Union (EU) Election Observation Mission (EOM) to Nigeria led by The EU EOM Chief Observer, Santiago Fisas:
"On 11 April, security incidence and violence were reported from across the country; predominantly, it involved inter-party clashes, an attack on election site by hoodlums often involving ballot boxes and election materials snatching.
"Credible reports show that problems were very severe in Rivers and Akwa Ibom states. These warrant further investigation.
"I called on all stakeholders, voters, candidates, and more particularly, the political parties, to continue to maintain a peaceful response to the outcomes of the polls and to make any grievances through official channel.
"It is very regrettable that so many people lost their lives during the elections. Election must be violent-free; that loss of lives is not acceptable. Citizens should be able to express their political will freely without fear for their lives."
On its part, the US Embassy in Nigeria alleged massive electoral irregularities in Rivers and Akwa Ibom states. According to the Embassy:
"We have seen the reports of violence and alleged irregularities, particularly in Rivers and Akwa Ibom states."
With these and many more observations made on the April 11 elections in Rivers State, it is rather surprising that Barr. Nyesom Wike could go public with his claims that the process met local and international election standards. Obviously, he has to re-work his understanding of what national and international election standards mean.
It is important to remind Mr. Wike that the election process does not end with declaration of results; it ends after the ruling of the electoral appeal court or the Supreme Court depending on the position contested.
Short URL: https://www.africanexaminer.com/?p=23234