Youths Ground Activities At Benin Airport Over Non Appointment Of Edo NDDC Commissioner By FG
Ignatius Okpara, Latest News, News
Wednesday, May 28th, 2014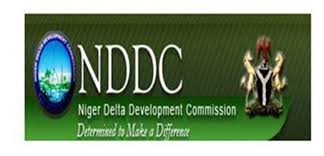 FROM IGNATIUS OKPARA, Benin
Angered that the president Goodluck Jonathan's led Federal  Government has not appointed an Edo State indigene as commissioner into  Board of the Niger Delta Development Commission (NDDC), scores of youth from the state's oil-producing communities Monday disrupted commercial activities at the Benin Airport.
The protesters had also  vowed to shut down all oil wells in the state, which pride itself as the "Big Heart" should President Jonathan, fails to appoint a commissioner that will represent the state in the NDDC head quarters in Port Harcourt, River state  within the next one week.
African Examiner reports that the demonstration followed the youths 21-day ultimatum handed down  to the federal government on the issue, last month April.
However, it took the intervention of security operatives, especially the police before the demonstrators relaxed the blockade of the exit gates, having earlier sent air passengers back as well as created anxiety and confusion along the ever busy Airport Road. Spokesperson for the protesters, Iyamu Osaro said "Mr. President has allowed politics to becloud his sense of reasoning.
"He has remained a confused man on the issue of NDDC Commissioner in Edo State. We are urging him to disregard those issues militating against the appointment of NDDC Commissioner in the state.
"We are protesting because the situation is affecting youth development in the state.
"As we speak, the NDDC has resolved to empower youth in all the nine Niger Delta states, and with the non-appointment of Edo NDDC Commissioner, Edo youth might not benefit from that.
"Apart from that, projects have been put on hold due to the non-appointment of a commissioner from Edo state".
"We are urging Mr. President to take responsibility and act as President by appointing a substantive commissioner from any quarter as long as the person is from the oil-producing communities.
"They should not use their political interest to sabotage the future of our youth and people of the oil-producing communities.
" Failure to do so, we might shut down all oil wells in Edo State, the youths threatened.
Meanwhile, the demonstration which lasted several hours before police intervention had, paralysed both social and economic activities.
Short URL: https://www.africanexaminer.com/?p=11821