As Senators Go Back To School
Featured Contributors/Columnists, Latest News
Saturday, July 19th, 2014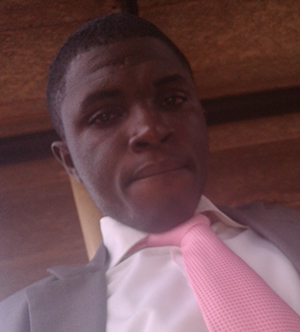 Saturday XTRA:: By  Oyewale Oyelola
The Nigerian Senate is the highest law making body in the country with 109 members; three from each of the 36 states of the federation and one from Federal Capital Territory, Abuja.
The current senate under the leadership Senate President, David Mark comprises; former governors, ex-military officers, seasoned technocrats, wives of seasoned politicians, veteran journalists, retired civil servants among other qualified professionals.
Senators are always busy with legislative works and oversight functions of federal government ministries, departments and agencies. They also create time to get feedbacks from their constituencies for effective representation.
With this amount of work to do, plans by members of the upper legislative arm to go for full academic programme is out place. However, the 2 ministerial nominees screened over the week by the senate lectured senators on how to tackle some key problems facing the country.
The 2 nominees; Corp Marshal, Federal Road Safety Commission (FRSC), Benjamin Osita Chidoka from Anambra state and Dr Abubakar Olanrewaju Sulaiman, a lecturer at the University of Abuja who hails from Kwara state proved that they understand Nigeria problems by providing indepth analysis to questions asked by senators during their screening.
Distinguished senators listened carefully as the two ministerial nominees educated them on key national issues. Dr sulaiman while speaking on Nigerian Foreign policy stated that the country needs to review its 'African first' policy towards earning respect of other nations.
His word: "God has position Nigeria as giant of Africa and we must continue to play big brother role. However, we must review the policy to ensure the country benefit from our support and spending on other African countries.
"They must respect us by supporting us in international organisations like United Nations. The new foreign policy should emphasize give and take policy. Nigeria should not continue to spend on other countries like Father Christmas without getting anything in return. The country must take cues from US whose foreign policy centers on mutual interest. You know before US will assist any country; such must be willing to give something in return for their support. I think this is high time we tailor our foreign policy towards economic diplomacy. "
The University Don calmly explained to senators the need for government to sponsor academic research to fight terrorism in the country. He noted that research will look at Boko Haram insurgency and terrorism holistically by revealing root causes, effects and provide workable solution to end insurgency in Nigeria.
Dr Sulaiman tipped as minister of state, foreign affairs enlightened the senate that potential minister needs to be groomed in all areas, adding that Minister can be moved from one ministry to the other at anytime.
Chidoka on his part highlighted his achievements as FRSC boss since 2007, stating that FRSC database is now point for international organisations. He called for opening of new seaport in Lekki axis of Lagos to reduce congestion on Apapa port.
Senator Bukola Saraki and Chris Ngige put aside politics by recommending the nomimees for confirmation. Senators unanimously confirmed the duo via voice votes. African examiner Saturday Xtra wishes the 2 new ministers a successful stay in office.
Short URL: https://www.africanexaminer.com/?p=14613