Bauchi To Benefit From US Reconstruction Of Northeast – GMA
Latest News, News From The State, Press Releases
Tuesday, April 5th, 2016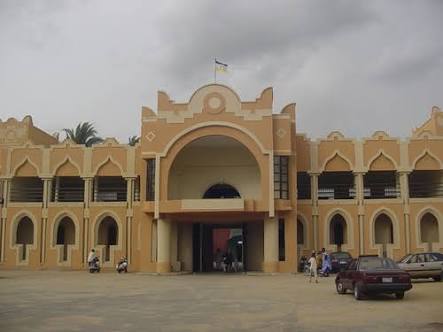 Bauchi State is one of the states that is to benefit from the United States of America reconstruction and rehabilitation programme in the northeast region of Nigeria following the seven year insurgency that ravaged and crippled the socioeconomic activities of the northeast region and other parts of the country as well as other countries neighbouring Nigeria to the northeast.
Governor Mohammed Abdullahi Abubakar who was on President Muhammadu Buhari's entourage to a World Nuclear Energy Conference, in the United States stated this on arrival in Abuja.
The Governor said following fruitful talks with President Buhari, President Barak Obama and other leaders in the US have assured the country of the readiness of the United States to contribute to the reconstruction and rehabilitation of the crises-plagued region.
He revealed that President Obama had during the meeting, assured of his country's support to reconstruction and rehabilitation of all areas ravaged by the insurgency in Nigeria including Bauchi state.
As neighbors with close historical, cultural and other social ties, "whatever affects Borno, Yobe and Adamawa naturally affects Bauchi state", the Governor said.
There are over two million estimated internally displaced persons in Bauchi state since the outbreak of the insurgency in the northeastern states of Borno, Yobe and Adamawa and the crisis in Plateau state.
The Governor said the planned reconstruction and rehabilitation programme covers infrastructure like schools, hospitals and roads as well as the economy.
Governor Mohammed Abdullahi while acknowledging the pains that the change agenda of the present administration has brought to the people, urged citizens of the state to cooperate with the government as the policies will soon begin to bear fruitful results.
He explained that the incidence of ghost workers in government payroll which is being used to siphon government treasury is not only peculiar to Bauchi state, stressing that paucity of funds to execute meaningful projects in government coffers necessitated the workers' verification exercise.
He therefore solicited for continuous support and prayers.
Governor Mohammed Abdullahi Abubakar assured that with the passage of the 2016 budget and his assent, the State will begin to see change in the distribution of social infrastructures and improved economic activities within available resources to the government.
(Abubakar al-Sadique),
Press Secretary to His Excellency,
The Bauchi State Governor
04/04/2016
Short URL: https://www.africanexaminer.com/?p=31559