Civil Societies Accuse Bayelsa Politicians Of defying  Peace Accord They Signed
Bayelsa Election 2015, Latest News, News
Sunday, December 6th, 2015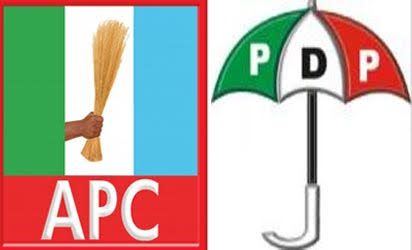 By IGNATIUS OKPARA, Yanegoa
The Nigeria Civil Society Situation Room, NSCSR Sunday took a critical appraisal of Saturday's gubernatorial election in Bayelsa State, with a declaration that politicians in the state defiled the peace accord which they had entered into prior to the poll.
They therefore, called for thorough investigation of all acts of violence with a view to prosecuting anyone that may have promoted or aided  violence in the exercise.
Coordinator of NSCSR Anyakwee Nsirimovu, in a statement issued in Yenagoa, the Bayelsa state captal, on stated that the lack of synergy between security agencies and the electoral body, the  Independent National Electoral Commission, INEC, resulted in the failure of the elections to hold in the entire Southern Ijaw Local Government Area as well as in polling units and wards in Nembe, Brass and Ogbia local government areas of the state.
"Situation Room findings indicate that political parties stoked the fires of violence in the State during this election leading to incidents of violent clashes between their supporters, occasioning deaths, injury and mayhem.
"The conduct of the politicians defied their open show of signing of a peace accord.
"Situation Room calls on INEC to evaluate the use of card reader technology in election with a view to improving on its efficiency and effectiveness. Situation Room is also disappointed with political leaders in the state whose conduct, carriage and disposition encouraged aggressive behavior and violence on the part of their supporters.
"Situation Room further calls for investigation of all acts of violence and the arraignment and prosecution of all persons that have promoted or carried out violence in this election.
"Our findings indicate although certain areas in the state had been previously identified as high risk areas, security agencies did not deploy effectively to reflect this, making it difficult for INEC to be provided adequate security to deploy personnel across the state.
"This resulted in the failure of the elections to hold in the entire Southern Ijaw local government area as well as in polling units and wards in Nembe, Brass and Ogbia local government areas."It stated
Short URL: https://www.africanexaminer.com/?p=28324