Discussing Judicial Matters, Forthcoming Elections
Articles/Opinion
Sunday, February 1st, 2015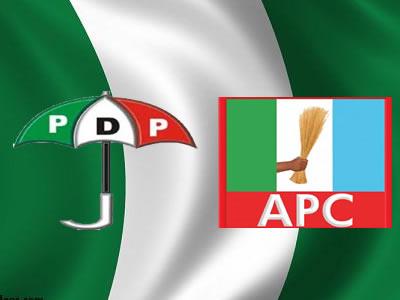 By Adewale Kupoluyi-In a bid to enhance judicial administration in the country, stakeholders brainstormed at this year's edition of the Ogun State Bar and Bench Forum's "Workshop on Admissibility of e-Evidence", held recently. The workshop had participants drawn from judges, magistrates, lawyers and administrators of justice, to suggest ways of further equipping members of the Ogun State Bar and Bench with the contemporary tools, professional knowledge and rich ethical foundation, through continuous legal education, to enhance quality justice delivery.
The chairman of the forum, Hon. Justice Olatokunbo Olopade, who is also the Chief Judge of Ogun State, said the workshop that was fifth in its series and offered an opportunity to enhance administration of justice in view of the dynamic growth in science, technology and realities of day-to-day life. She disclosed that the inclusion of admissibility of computer-generated data as electronic evidence (e-Evidence) in the Evidence Act 2011 was a watershed in the annals of Nigeria. "Similarly, adjudicating on cases involving rigging and malpractices in elections would be difficult in Nigeria. I must say that the choice of this topic is very apt at this time in our country. It surely an issue to talk about in view of the forthcoming general elections. Many lawyers would be involved at the Election Petitions Tribunals and some of our Hon. Judges will be on different panels across the country", while looking forward to a paperless judiciary, she stated. The workshop was chaired by Hon. Justice George Shoremi, a former Ogun State Solicitor-General, High Court Judge and retired Judge of the Court of Appeal, while the main speaker was Professor Bolaji Owosanoye of the Nigerian Institute of Advanced Legal Studies.
According to Professor Owosanoye, e-Evidence also known as Digital Evidence, refers to the legal evidence found in computers and digital storage media, scientifically processed using computer technology, noting that computers create evidence as well as record it by virtue of Section 258 of the Evidence Act 2011. He said information in digital format are used to prove allegations or arguments, internal investigation, trial before a tribunal or court and in civil or criminal action, to establish facts, prove or disprove allegations about events that had taken place. Professor Owosanoye, the Taslim Elias Distiguished Professor of Law, said what constitute electronic record and computer-generated evidence include e-mails, instant messaging, phone logs, Automated Teller Machine transaction logs, social media records (Facebook, Twitter, Whatsapp, Instagram, Flickr and You Tube videos), digital photos, digital content in compact discs, flash disks, files saved on or printed from accounting programmes such as Peach Tree, data saved on communication devices (mobile or desk phones, ipod, ipads and tablets) and data retrieved from cloud computing. He added that electronic records management was at the heart of the credibility of electronic records and admissibility of such records in trial while traditional methods of archiving and records management do not serve the management of electronic records but the main challenge was how to ensure that information in computer systems was recorded as evidence or proof of a transaction because most collections of electronic data are not records in the sense that they cannot qualify as evidence.
The guest speaker said the investigation, acquisition and analysis of digital evidence was dominated by technical rather than legal issues and that the presentation of the evidence was based on the law requiring the report of forensic analysis and conclusions of investigators and presented as evidence. "The key question is whether admissibility and credibility of electronic evidence is guaranteed because the process is scientific and infallible?", he asked, while making reference to the best international practice, as obtainable in countries like Great Britain, South Africa and the United States of America, where the Judge is the ultimate gate-keeper in admissibility of e-Evidence as guided by the 1975 Federal Rules of Evidence since "the law cannot be and is not ignorant of modern business methods and must not shut its eyes to the mysteries of the computer"  (Supreme Court in Esso West Africa Inc. vs T. Oyegbola (1969) 1 NMLR 194).
Professor Owasanoye, Senior  Special Fellow, United Nations Institute for Training and Research, formerly Professorial Research Associate, School of Oriental and African Studies, University of London, delved into the Hearsay Rule, Daubert Process and forensic analysis, also advised lawyers and judges to understand the complexity involved in digital technology and its value in scientific analysis as a prelude to advocating effective laws and principles for investigation and admissibility of electronic evidence in pursuit of civil or criminal justice even though admissibility is always challenged. "The gap is that the conclusions they produce have yet to be tested for reliability. The test of reliability of e-Evidence is inevitable once knowledge of how it works becomes widespread. Although, the issue of admissibility will still be crucial but so will be the credibility of the technology used. As the law and infrastructure improve judges, lawyers, academics and other experts must be prepared for the scrutiny that digital evidence will require", the former African Regional Representative, International Bar Association's Criminal Law Committee, further stated. Discussing Professor Owosanoye's paper were Hon. Justice Olanrewaju Mabekoje of the Ogun State High Court; Professor Justus Sokefun of the National Open University of Nigeria and former Dean, Faculty of Law, Olabisi Onabanjo University, Ago-Iwoye; and Mr. Sanni Eniola of First High Tower Info Tech Limited, who also gave a presentation on "Electronic Evidence and Judiciary Information System (JIS)". Justice Mabekoje observed that the Evidence Act 2011 still had limited provisions for electronically-generated evidence in terms of admissibility, urging officials of both the Bar and the Bench, who are still 'conservative' to have a change of heart by embracing the use of computers while calling on the government to equip the courts with modern technology.
Professor Sokefun called for a new genre of evidence and methodology for certifying materials to be used as court evidence, the need to ascertain who actually authenticates and certifies such e-Evidences and the imperative of making them weighty enough before the courts. Justice Shoremi equally lamented that the inadequacy of evidence was largely responsible for why the former Governor of Delta State, Chief James Ibori could not be successfully convicted, a development he said negatively affected the credibility of the Nigerian judiciary. Ibori, who was freed in Nigeria was eventually jailed in April 2012 for 14 years by a British court for money laundering and associated crimes while serving as governor. Mr. Eniola, however, listed out the merits of adopting the use of JIS, going by the success story of the Lagos State Judiciary, to include effectiveness and efficiency in e-filling and case registration, e-payment, online case search and case listing, central data services, reduction or elimination of fee calculation errors, among others.
Responding to my two questions on the need to operationalise electronic voting in the nation and the monitoring of icloud administrators, Professor Owosanoye said apart from being abused, the existing infrastructure in the country presently do not seem to encourage e-voting while the court remained the best option for litigants to seek redress on any infringements either on their privacy or distortions in privilege information kept in icloud. The don, who wondered why the electorate cannot be allowed to vote without having Permanent Voters Cards (PVCs) that has generated much controversy in the polity, called on the government to ensure that the country operates functional domain address locally, to curtail the growing cybercrimes and external control. Participants at the highly educative, interactive and well-attended workshop agreed that it was high time information technology was fully integrated into the nation's judiciary and legal system, as obtainable in other progressive countries, which should be gradual, systematic and backed-up with the appropriate legislation and of course, judicial financial autonomy.
Kupoluyi writes from Federal University of Agriculture, Abeokuta (FUNAAB), adewalekupoluyi@yahoo.co.uk, Twitter, @AdewaleKupoluyi
Short URL: https://www.africanexaminer.com/?p=22066