Don't Forsake Nigeria If Your Preferred Candidate Loses, Godman Akinlabi Tells Nigerians
Featured, Latest News, News, News Across Nigeria
Friday, February 24th, 2023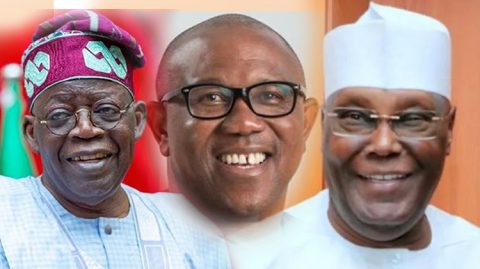 (AFRICAN EXAMINER) – The author and global lead pastor of The Elevation Church, Godman Akinlabi,have stated that Nigerians should not give up on the country if their preferred candidate loses in the forthcoming elections.
His statement comes days after Paul Adefarasin, the senior pastor of House on the Rock church, came under fire after he told his congregations that the elections might not go as they expect.
In a statement on Thursday, Akinlabi stated that the presidential election is a watershed in the history of the nation, saying that "a little trigger might set Nigeria on fire" if the citizens are not careful.
He advised Nigerians to "see through the manipulations of politicians" and refuse to "become tools for incitement and violence".
"For a population that has endured years of social and economic deprivations at the hands of their political stewards, the tensions heading into the polls are at feverish levels," he said.
"Expectations are high, and patience is wearing thin. Therefore, we all should be more circumspect during this election for the sake of ourselves, our families, and our friends.
"We must look beyond the now and contemplate the future we're creating for ourselves and the people we love. After the elections, your opposition would return to being your neighbour, colleague, friend, or business partner. Would you want them to hate you forever? 
"Above all, see the task of building Nigeria as a noble and personal responsibility. While it's good to elect great leaders, their effort will amount to nought if the citizens are uncooperative and irresponsible. 
"Beyond elections and political differences, it takes everyone to build a nation. If you and I make the right choices daily, shunning corruption and greed in our respective corners, things will take a turn for the better.
"Leaders are products of their community. So, even if your favourite candidates don't emerge winners, never give up on your country. Form a formidable and peaceful opposition while contributing to Nigeria positively. That's what patriotism demands. God established us in the land purposely. Impact it in the way God expects you to."
Short URL: https://www.africanexaminer.com/?p=85545