Enugu House Of Assembly Empowers Ugwuanyi To Convert N7.9b Loan To FG Bond
Latest News, News
Friday, July 17th, 2015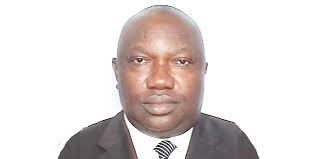 By Ignatius Okpara, Enugu – Disturbed by the debt burden inherited by the Governor Ifeanyi Ugwuanyi-led administration, the Enugu State House of Assembly has authorised the state government to restructure commercial bank loans obtained by the previous administration into Federal Government bonds.
The loan covered by the motion is seven billion, nine hundred and five million, six thousand, six hundred and nineteen naira, eighty one kobo, (N7, 905,006,619.81) obtained by the past administration.
This left the government with an outstanding N6,413,942,870.84 as principal and N1,491,083,748.97 as interest on the principal.
With long payment arrangement as initiated by the Federal Government, the loans would be offset between 180 and 240 months.
Our Correspondent report that the motion to allow the executive restructure the loan into bond was sponsored by the leader of the House, Hon. Ikechukwu Ezeugwu and twenty-one other members, including the deputy speaker, Hon. Donatus Uzogbado as well as the Chief Whip, Hon. Mathias Ekweremadu.
In his submission on the motion, one of the co-sponsors and the Deputy Speaker, Hon. Dons Uzogbado lauded the previous administration as being prudent in expenditure owing to the paucity of funds accrued to the state.
Uzogbado said the motion was apt because it would reduce the monthly repayment of N400 million to a lesser amount to enable the government carry out development programmes.
Also contributing, the member representing Aninri Constituency and Chief Whip of the House, Hon. Matthias Ekweremadu, said the long time idea of paying the loan "will help us as a party and a government to do the needful for the people",
Ekweremadu stated that when the loan is restructured for a long time, it would be good for the state.
In his own contribution, the member representing Awgu North Constituency, Hon. SKE Ude-Okoye, said the motion was not a contentious one as they were not asking for more funds and urged his colleagues that the motion be put to question.
"The motion before us, I see it as a motion like the kind of mission the UN does to rescue our states from financial quagmire that we are into.
"If it is passed, it will help us as a state. If we don't do this, what it simply means is that all our campaign promises will be tampered with.
"I have seen that the Federal Government meant well by bringing out this kind of idea that loans owed commercial banks be converted into bonds", Ude-Okoye noted.
Speaker of the House, Hon. Edward Ubosi, in his remarks expressed happiness with his colleagues for granting the request to allow the loan to be converted to bonds and described the Federal Government intervention as laudable and commendable.
Short URL: https://www.africanexaminer.com/?p=24456