Exclusive Interview: Osun Lecturers Give Condition To Call Off Strike
Featured, Latest News
Thursday, April 10th, 2014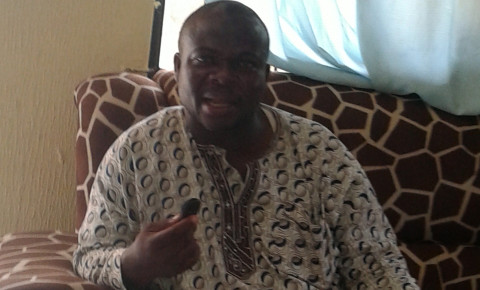 Oyewale Oyelola
The Chairman of the Council of Academic Staff Union of Osun State Owned Tertiary Institutions, CASUOSTI, who doubles as Chairman College of Education Academic Staff Union, Osun State College of Education, Ila orangun, Comrade Lasisi Jimoh has given government conditions to call off the ongoing strike.
Comrade Jimoh rolled out the conditions to suspend the strike in an exclusive interview with African Examiner correspondent on Wednesday in Ila-orangun.
He said the striking lecturers are willing to return to class room if Osun State House of Assembly quicken the passage of 65years retirement age for lecturers, suspends further pension deduction and recruits new academic staff across the higher institutions in the state.
His words; "we are willing to call off the strike if government stop further deduction of contributory pension scheme and refund all the money that has not yet been remitted to individual pension account. At least we can that  see that government is sincerely.
"Government said they have remitted up to June 2013 but our record shows they have not remited up to June 2013. So they must reconcile with our PFA and suspend further pension deduction.
"On retirement age, we commend the state house of Assembly for working towards the passage of 65 retirement age into law. We learnt that the house will pass the bill into law soon and send circular to appropriate quarters for implementation.  We implore them to make it fast, so that crisis around that one will be resolve".
Jimoh added that government must recruit new staff and give priority to contract and part-time lectures currently with us.
"Government should recruit more staff. Our position is that the recruitment should take people who have been on contract appointment; contract and Part-time lecturer for the past six-seven years. The have been with us, they have been tested and we can trust them". He explained.
Comrade Jimoh expressed his displeasure over the ongoing strike, noting that the strike which fast becoming annual rituals is having negative effect on the lecturers, students and host communities.
Short URL: https://www.africanexaminer.com/?p=9932