Fayemi, Fayose and Bamidele Battle For Political Survival
Latest News, News From The State, Politics
Wednesday, April 2nd, 2014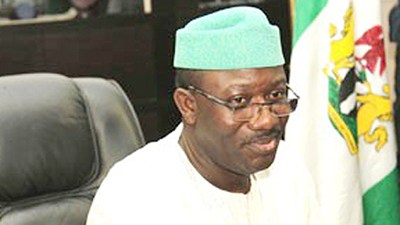 By Oyewale Oyelola
The people of Ekiti State will on June 21, 2014 elect the person to pilot the affairs of the fountain of knowledge stat from October. Electorates in the state would choose one out the three governorship candidates; incumbent governor of the state, John Kayode Fayemi of the All Progressives Congress (APC), Former governor of the state, Peter Ayodele Fayose under the platform of Peoples Democratic Party (PDP) and a member representing Ado-Ekiti/Ifelodun constituency in Federal House of representative, Micheal Opeyemi Bamidele of the Labour Party.
2014 Ekiti gubernatorial race will be intriguing, interesting and lively as the three contenders for Ekiti state government house in Ado-Ekiti are reputable politicians who possess the credentials to rule the state.
Aside the governorship ambition of the candidates, their political future depend on the outcome the June 21 governorship election and they will all do their best financially, strategically and even spiritually to emerge victorious during the election.
Governor Kayode Fayemi really need to win the election to boost his APC vice president slot incase the party zone the ticket to southwest. Fayemi have been relevant in politics since NADECO era, NADECO is a powerful group of patriot Nigerians like Prof Wole Soyinka, late Abraham Adesanya, Bola Ige, Tinubu and others fought the for democracy.
The PHD holder in War and Conflict Resolution was the strategist of popular Radio Kudirat during the struggle to reclaim late Chief M.K.O Abiola presidential mandate. He must sure the station hurts the military rule of Sani Abacha. The military deployed battalion of Soldiers to Lagos to get location of Radio Kudirat, but they failed to get any lead as the station was operating from abroad.
The Ifaki-Ekiti born academia turned politician actually get the Action Congress of Nigeria (ACN) governorship ticket on account of his active participation during the struggle to return to democratic rule.
Political observers noted that although the governor's developmental projects in areas of roads, provision of quality health services, education and provision of social amenities has endeared him to people of the state. But the governor's frosty relationship with NUT and NULGE in state might work again him during the election.
They argued that civil Servants are the elites that would give the masses direction during June 21 election.
Moreover, JKF as popularly called by his followers must win the election with landslide victory to gain confidence of APC leaders who wants to consider him for vice president  to have Muslim/Christian ticket in 2011. APC according to insider source within the party said, the party will present candidate that will add value and get needed support in terms of vote from south west.
Former governor of the state , Peter Fayose who ruled the state from 2003-2006 before he was impeached by state House of Assembly allegedly acting script of former President Obasanjo, who was in war path with Fayose for not supporting his third term ambition.
Fayose in protest of his impeachment worked against the interest of PDP in 2007 elections. Although, PDP was declared the winner of 2007 governorship election but the Court of  Appeal upturn the victory and ordered for rerun election. PDP also won the rerun but the Court of Appeal declared Fayemi the lawful winner of 2007 governorship election in 2007.
Fayose supported Fayemi against Segun Oni of PDP, adding that the rerun election gave him opportunity to pay back PDP to his impeachment.  He was later betrayed by ACN/Fayemi when the presented Femi Ojodu to run against him in 2011 Ekiti Central senatorial election.
He said there was agreement that ACN will not field candidate against to run for senatorial election on the platform of Labour Party.
The Polytechnic Ibadan alumni still remain relevant in Ekiti politics. He is a grassroots politician, generous and great mobilizer. The election will give him opportunity to prove to everyone that he is still the man in the heart of masses in Ekiti state
Micheal Opeyemi Bamidele (MOB), a member representing Ado-Ekiti/Ifelodun constituency in Federal House of representative is the governorship flag bearer of Labour party.
He dumped APC for Labour Party when the national leader of the party, Bola Tinubu advised him to self his governorship ambition to allow Fayemi run for second term.
The former Commissioner for Information and Strategy during Asiwaju Tinubu second term as Lagos State governor disclosed lack of internal democracy in Ekiti State APC led to his decision to seek alternative platform to achieve his dream of bring dividends of democracy to his people.
The disaffection between Opeyemi Bamidele and Governor Fayemi could be traced to build up to 2011 Ekiti Central Senatorial election when Fayemi endorsed Obafemi Ojodu ahead of Bamidele who enjoined support of majority of defunct ACN supporters in the zone.
Tinubu and other party leaders for sake of peace persuaded MOB to run for House of Representative and MOB was selected as Ekiti Cancus leader in House of Representative after ACN won the six Federal House of Representative seats in Fountain of knowledge state.
APC National Leader, Asiwaju Bola Tinubu, Interim APC Chairman, Alhaji Bisi Akande, APC Ekiti state executive members and other party stakeholders at the end of emergency meeting in August ordered MOB to shelve his governorship ambition to pave way for Fayemi to seek second term in office.
However, the cold war between Ekiti state governor and Ado Ekiti born politician started when Bamidele insisted that nobody expect the people of Ekiti state can stop him from contesting 2014 governorship race in the state.
There have been series of attack on Bamidele's Bibire Coalition ranging  attack on Bamidele's campaign organisation, disruption of the coalition meetings and victimization of his supporters- recent attack led to death of  Foluso Ogundare in Emure. Police recently stopped official declaration of Bamidele claiming INEC has not lift ban on election campaign.
MOB understand that his decision to run for governorship election against the decision of APC leaders, especially Tinubu will be war as Tinubu would do everything to ensure that he does not win the election.
The aftermath of the election will determine the fate of Bamidele in political discourse in Ekiti and Nigeria at large. Can he be another Iroko like Mimiko in Ekiti state? This and many other question will be answer during the June 21 governorship election in Ekiti.
Short URL: https://www.africanexaminer.com/?p=9734