I'm Not Indebted To FCMB -Senator Uzodimma
Latest News, News
Wednesday, August 5th, 2015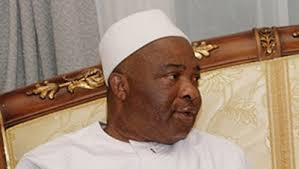 Senator Hope Uzodimma has absolved himself from indebtedness to the First City Monument Bank (FCMB) Limited, insisting that he has neither borrowed from the  bank nor been notified of any indebtedness by FCMB.
Reacting to the list of alleged delinquent debtors released by First City Monument Bank (FCMB) Limited on Wednesday, Uzodimma challenged the bank to provide details of his so-called indebtedness to it.
He said companies which he served on their boards and had earlier obtained loans under strict business transactions, had liquidated all such loans and this could be verified by the Credit Bureau Search Portal of the Central Bank of Nigeria (CBN).
"For the bank to publish my name as a debtor, is callous and an attempt to disparage me. I feel pained that people who have worked to the levels of command and leadership are made targets of press war, mischief and ridicule. I have no banking relationship with FCMB. I haves never opened any account with the bank, talk more of borrowing from it. This is scandalous", he stressed.
Uzodimma accused his political detractors for being behind his listing as a debtor and urged the bank not to allow itself to be used by political detractors.
The Senator urged his detractors who relish in dragging his name to the mould at any given opportunity, to focus on more productive things for the good of the country and Nigerians than denigrating him.
Short URL: https://www.africanexaminer.com/?p=24688