It's Time to Put Nigeria First, By Reuben Abati
Articles/Opinion, Featured Contributors/Columnists, Latest News
Friday, April 1st, 2016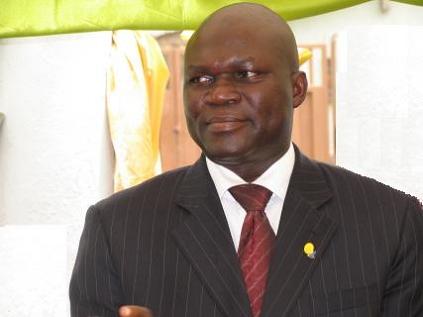 BALTIMORE, MD (AFRICAN EXAMINER) – This commentary is inspired by Olusegun Adeniyi's "Of wailers, counterwailers and Buharideens" (ThisDay, March 31). In that piece, the ace journalist and public affairs commentator successfully defines the tri-polarities governing public responses to the Muhammadu Buhari administration.  The take-away is that the biggest challenge that Nigeria faces at the moment is political partisanship, which has divided the country into the camps of rights and wrongs and a fierce and bitter contestation over who is right or wrong.
   One year after the last Presidential election that led to the exit of the People's Democratic Party (PDP), after 16 years in office and power (sorry, the 60 years project failed) and the exit also, of the Goodluck Jonathan administration, there is now a bitter fight out there on the streets over whether or not Nigerians took the right decision by voting for change, the All Progressives Congress (APC) and President Muhammadu Buhari. President Goodluck Jonathan's over 12.8 million supporters have proven to be loyal and indeed that they exist as a serious, organized political force.
   They have wasted no muscle, saliva or emotion in slyly reminding Nigerians generally that the electorate didn't think properly about the choices they made in the 2015 general elections. President Buhari gained 15.4 million plus supporters in that election and they too are not ready to abandon their choice. And as Adeniyi brilliantly points out, you have the Buharideens, whose devotion to the incumbent is at the level of passion, religion and ethnicity. Adeniyi forgot to mention the Jonathanians (I wonder why) who afraid of persecution, have since laid low strategically, but are now beginning to show their hands, as a new contest for the public mind begins, close to the first anniversary of the Buhari administration in power.
 My tentative take is that there is too much ego, passion and self-righteousness out there on the streets. Add the reverse triumphalism of the defeated PDP. Well, scratch that. Add opportunism. You may scratch that too. Add didn't-we-tell-you-the-change-you-sought-was-nothing-but-one-chance? Now, scratch that and replace with the other group saying you-thieves-should-go-hide-your-heads-in-shame. Hmmm, scratch that quickly and replace with all-of-us-na-barawo-una-go-see-wetin-we-go-do-to-you-when-we-come-back.  Now don't scratch this completely, leave some of the ink, and replace with there-is-no-vacancy-here-na-joke-una-dey-joke-because-we-know-corruption-is-trying-to-fight-back. Now, come on, scratch everything and replace with the realization that Nigeria today is entrapped in a vicious power game, a muddled integrity game and a desperate one-upmanship, my-car-is-better-than-yours game. It is as if the election has not ended, it is as if we are still in the season of political campaigns.
    I blame the APC strategists for allowing things to remain at this level. They have failed to see the need to move quickly from campaign to governance mode. They are also behaving as if they are under the spell of Karma. The PDP wailers are tying them down, with taunts, forcing them to still campaign after the election. They have now pushed them to become defensive, the exact place where the PDP was more than a year ago, but it is worse, as the APC and its agents have become irritable. The result is that the APC and its government are beginning to over-react to every little provocation. They used to accuse the Jonathan government of being reactive rather than pro-active (I never agreed), but that is what they are doing now, and it is worse according to current testimonies. They who used to be regarded as the masters of this kind of game are losing grip of it.
   Today's men are thus making precisely the same mistakes we made, if we may charitably say so, and if they continue this way, and do not quickly change the narrative, their tactics and their strategy, they may with their own hands unwittingly prepare the grounds for the hobbling of their own government.  They have already made one big additional mistake, which the Jonathan government didn't make: they are forcing the people to look back. They are forcing the people to check the dictionary for the meaning of change and to start asking simple questions. They are practically motivating the people to be nostalgic. The kind of compare-and-contrast narrative that is determining prevalent sentiments is ironic at all levels.
  A fellow that should professionally qualify as an idiot even asked the other day: who is thinking for this government? The truth is that there are always people thinking for government but they are mostly the wrong people, exploiting primordial advantages rather than natural and trained gifts.  But the worse that has happened in the shape of an own goal is the APC fighting itself.  This is too Karmic, and too much of a repetition of recent history, to be true. When Asiwaju Bola Tinubu called out Dr Ibe Kachikwu on the management of the lingering nationwide scarcity of fuel, and the latter's response to public angst – that was a deadly own goal. When the administration puts Senate President Bukola Saraki in the dock, and treats him like a renegade, that is another own goal. The seemingly intractable scarcity of fuel and foreign exchange and the rising cost of everything is the biggest own goal, in addition to the open denial of promises made to the people. In our time, there were persons who used to wonder whenever certain things occurred if the Jonathan government was not under a metaphysical spell; perhaps, it is possible for a government to be under spells: man-made and induced.  We have been told, for example, that government is not a magician, credited to Dr Ibe Kachikwu, the Minister of State for Petroleum/GMD NNPC but is anyone aware that another government spokesperson had actually said President Buhari never promised to perform magic, weeks before Kachikwu echoed the same point?. Check that, and reflect on the point about magical spells.
      I bring up these points merely to provoke further thought.  In the last one year, certain specific lessons have been learnt, and you don't need a Ph.D to know this, just check with the ordinary man on the street. Lesson one: change doesn't mean transformation. The change of form is not the same as the change of content or style. Lesson two: politicians are the same, no matter the label. Lesson three: it is not easy to run Nigeria. The challenges, year after year, government after government, party after party, are basically the same. Lesson four: it is easy to criticize; it is not as easy to govern. Lesson five: every party or government in power has skeletons in the cupboard and ghosts in their courtyard. Lesson six: the contest for power in Nigeria is a permanent struggle at the heart of the national question. Lesson seven: Nigeria is a country in search of good men and heroes.Lesson eight: the love of government, religion or the kinsman, is not the same as patriotism. Lesson nine: truth can be relative.Lesson ten: politicians in Nigeria are who they are: whores. Lesson eleven: small things matter most.
     These propositions are organically contradictory to the extent that they provoke further interrogations. They could generate egotism, unnecessary contestation, bile and argumentation. We do not need that right now. Those who voted, not necessarily for the APC, but for President Muhammadu Buhari saw him as a game changer and a statesman, who having nothing at stake other than love of country, will move the country forward. The grievances in the land are directed at him. The people may not know APC but they know Buhari. They placed their bet on him. They want answers from him. Olusegun Adeniyi says he should not lose the popularity that brought him to power, but he does not tell us how. I suspect that the answer lies in President Buhari insisting that Nigeria must come first. The Manichean approach to governance that has remained dominant for almost one year has divided the country right down the middle, vertically and horizontally, creating camps of disaffection that government does not need. The effect may not yet have been seen, but it is that latent effect that will on the long run, determine the fortunes of the Buhari administration.  The time has come for President Buhari to take another look at the tea leaves and ask the forces of division to put Nigeria first.  
    He came into office as a legacy figure and statesman.  He assumed office not as a man seeking history but as a man of history. His remit is to deepen that history and his credentials as a legacy figure and statesman. Those who are reducing his tenure to a competition with the immediate past as justification and platform miss this point and they have seen enough contradictions on display to realize the limitations of their strategy just in case there is one. There is only one valid strategy for a man with Buhari's antecedents: sustained connection with the popular will.  President Olusegun Obasanjo managed that very well during his first term (1999 -2003) and President Goodluck Jonathan is gaining back whatever he may have lost – his individual heroism and the failure of the APC 's post-election tactics, have shed useful light on his achievements in office via the force of inevitable comparison.
    I believe that the Buhari government has reached that moment when it must review its house-keeping tactics. One option is for the President to move beyond the APC and run a government of national unity. He must search far more widely for meaning, purpose and inclusivity at the levels of thought and policy options.  He needs to run a government that shows that it has since gone beyond elections, and seeks to build a nation. One year is gone, so he has very short time. The best assessment of the last one year in office cannot even be done by him, his staff or pundits. He only needs to listen to the anonymous man on the street from Kano to wherever. The people will always speak, and they must be heard, and as the Buhari government approaches its first year in office, the people are speaking louder than ever. Nigerians may be implacable, but when they begin to murmur, it is better to listen.  If anyone tells President Buhari that it is the PDP making such noise, let him not believe such persons. If they tell him there is a Jonathanian cabal fighting him, he should tell such persons to try another line because that particular song is beginning to sound too familiar. There may be no magic to governance, but there is certainly serious magic in statecraft. Mr. President, the past is in the mirror. 
_______________________________
Support African Examiner's Free Journalism. By making a little donation, you are ensuring this site is free for all; you are also helping us to stay afloat and fulfill obligations to our reporters and other service providers: Thank you for your supports.
Send donations to:
AFRICAN EXAMINER LTD, 1016408743, UBA
AFRICAN EXAMINER LTD, 2028842299, First Bank
AFRICAN EXAMINER LTD, 1012873398, Zenith Bank

For Enquiries send text to: +234.809.111.3268, +1.443.904.1239
Short URL: https://www.africanexaminer.com/?p=31432