MH370 Relatives In Death Certificate Fury
Latest News, News
Wednesday, April 23rd, 2014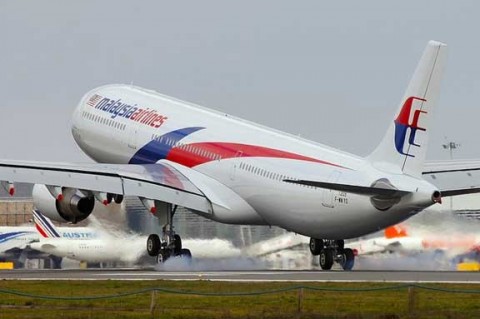 Relatives of flight MH370 passengers have expressed outrage after the Malaysian government suggested it was considering issuing death certificates for those on board the missing flight, Skynews reports.
"We, the families of MH370, believe that until they have conclusive proof that the plane crashed with no survivors, they have no right to attempt to settle this case with the issuance of death certificates and final payoffs," said the statement from the United Families of MH370 group.
The statement, given in response to a briefing on Sunday from Malaysian officials, also called for a review of satellite data which, Malaysia says, indicates the plane probably crashed somewhere in the Indian Ocean.
Relatives have repeatedly accused the government and national airline of botching a response to the plane's disappearance and of withholding information.
They accuse Malaysian authorities of playing an agonising "cat-and-mouse game" over the fate of their loved ones.
"We are in utter outrage, despair and shock!" their statement said, in bold caps.
The Boeing 777 went missing with 239 people aboard on March 8, en route from Kuala Lumpur to Beijing.
Malaysia, which denies it is withholding information, says satellite data indicates the plane crashed in the remote Indian Ocean although, despite an intensive multi-nation sea search, no evidence has been found.
Some relatives have repeatedly said they are unconvinced by Malaysia's conclusions on the data analysis, performed by British satellite communications firm Inmarsat, and want hard evidence to corroborate the claims.
"They have failed to share why they would accept a single source (Inmarsat) for analysis utilising a never-before-attempted method, as their sole grounds for determining that the plane is under the water and all lives lost," the families said
Skynews
Short URL: https://www.africanexaminer.com/?p=10342