Minister Says Northern Christians Face Constant Threat of Extinction
Featured, Latest News
Sunday, April 6th, 2014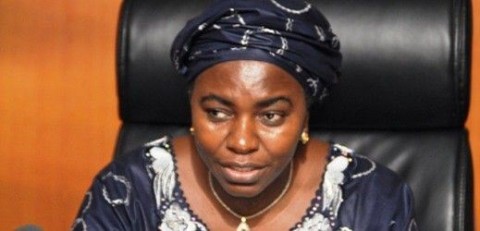 Agabus Pwanagba, Jos
The Minister of Water Resources, Mrs. Sarah Ochekpe said politics in the Northern part of the country is done on the basis of religion.
Ochekpe disclosed this in Jos on Saturday at the opening ceremony of the first Conference of the King David Generation Movement, which had in attendance, Christian grassroot politicians, clerics, social groups and others, from all the senatorial zones of the 19 Northern States.
She said, "Minorities in Northern Nigeria suffer discrimination and violent attacks mostly because of their Christian faith; because they have not surrendered.
"Christians in Northern Nigeria, like modern day Israelis, are surrounded by hostile forces intent on annihilating them and removing them from the face of the earth.
Adding that, Christians in the north should be able to analyse situations, like shifting political alliances and how it impacts on their lives.
The Minister who was represented by her Special Assistant, Prof. Dimis Mailafiya, maintained that, "The King David Generation Movement, therefore, should provide a platform for serious analyses of spiritual, cultural, political, social and economic environment in which we live, in order to develop synergies and activities that will facilitate our quest for liberation and freedom in the Federal Republic of Nigeria.
"This Movement should draw lessons over the violent conflicts and assaults on communities in Northern Nigeria, and share them with our people.
"Attitudes of Christians to politics is personalized, for the pursuit of individual ambitions, to the point where values and principles of the Christian faith do not inform and determine the actions of Christian politicians. She lamented.
"There is need for conscious re-orientation, through which Christians will address national affairs as required of soldiers of Christ, in defence of truth; protection of their people against discrimination and inhumanity.
Ochekpe urged the movement to provide the materials and organisation for the re-orientation of Christian politicians for them to adopt the values of soldiers of Christ as their political philosophy and guiding principles.
Short URL: https://www.africanexaminer.com/?p=9838