Nyanya Bombing: Abuja Residents Desert Gardens, Many Stay Indoor To Celebrate Easter
Featured, Latest News, News
Sunday, April 20th, 2014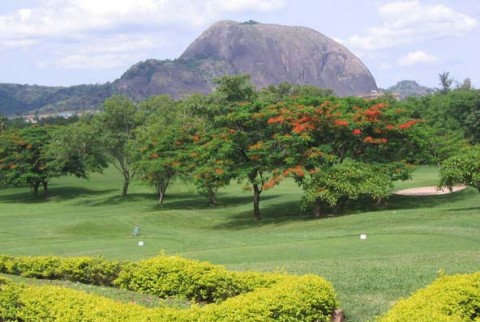 Officials of recreation centres in Abuja, popularly called "gardens'', on Saturday lamented the low patronage their business suffered ahead of the weekend's Easter celebrations.
The fear over insecurity owing to threats that members of the Boko Haram Sects had invaded the Federal capital Territory of Abuja is said to be largly responsible for withdrawal of Abuja residents from recreational centers.
A correspondent of the News Agency of Nigeria (NAN), who went round many of the parks, reports that business was generally dull at the "gardens'' as a result of low patronage.
The Manager of Executive Garden at Area 10 in Garki, Mr Peter Odema, blamed the situation on the recent Nyanya bomb blast, which claimed many lives in the metropolis.
He recalled that city residents in past Easter seasons came out with their families to relax, saying this year's celebration was however different.
"After the bomb blast on Monday only few persons come out to relax in the garden, our drinks have been left unsold.
"The Easter season seems so dry. I do not know if people have travelled or they are just scared of the security challenges in the country and chose to stay at home,'' Odema said.
He, however, said the garden management had not taken any further measures to secure the garden, aside from having the guards at the gate who direct cars to park properly.
Odema expressed the hope that things would get back to normal after the Easter break, saying it was the televised Barclays Premier League matches which brought some customers out.
At the Nelson Noek Garden in the Central Business District, NAN observed that the garden was very scanty with the few customers glued to the television watching a Premier League match.
No special arrangement was however made to beef up security in the garden as people were allowed into the premises without being checked.
However, it was a different ball game at the Asset Garden and Resorts at Area 3 in Garki.
The facility's Supervisor, Mr Candy Obande, said neither the bomb blast nor the Easter celebration had affected patronage in the garden.
He said this was because the garden was also a viewing centre for football league matches, saying customers still came out to relax and watch football in the garden.
Obande, however, acknowledged that football was the reason the customers came to the garden.
"The story would have been different without the game,'' he said
(NAN)
Short URL: https://www.africanexaminer.com/?p=10268