OPINION: Time for Nigeria to  Stand up for Africa
Articles/Opinion, Featured Contributors/Columnists, Latest News
Friday, April 7th, 2017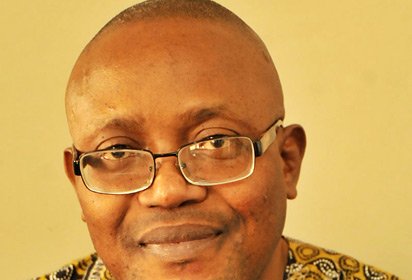 By Owei Lakemfa
A calamity hit Africa late March. A conference, crucial to its immediate needs, was slated from March 23-28, 2017. It was primarily for African development, and involved all African Ministers for Finance, Planning and Economic Development as well as development partners and civil society groups. Organized by the African Union (AU) and the United Nations Economic Commission for Africa, it was to discuss the issues of 'Growth, Inequality and Unemployment' in the continent and what actions can be carried out.
Nigeria's  Vice President, Yemi Osinbanjo was slated to deliver the major Adedeji Lecture as part of the Conference. His paper was to discuss the repositioning of Nigeria. The Pre-Ministerial meetings were on at the King Fahd Palace (former Le Meridien Hotel) in Dakar, Senegal, when Morocco threw spanner in the works. It held the meetings up over the participation of fellow AU member, the Saharawi Arab Democratic Republic (Western Sahara) Reviving its pre-colonial claims to ownership of the sister African country, Morocco insisted that the conference will not hold unless Western Sahara was expelled. This was precisely why Morocco in 1982 walked out of the Organisation of African Union, OAU (Now  the AU).  But Nigeria and other sister African countries had called off  Morocco's bluff telling  it in no uncertain terms that Africa rejects colonization even if it be by a brother African country. Nigeria, led in 1984  by then Head of State, General Muhammadu Buhari, with Professor Ibrahim Gambari as Foreign Minister, had affirmed Africa's position by formally granting recognition to the SADR.
Morocco, too ashamed to return, stayed away until this January when it applied  for membership of the AU. Now in its first official outing as a member of the AU, it stopped such a crucial conference. It had tried the same tantrums at the TICAD in Nairobi, but was checked, just as it was asked to go to hell when it tried  to disrupt the 2016 Malabo Africa-Arab Summit for the same reason.
Tragically, Morocco which claims a new friendship with Nigeria, was allowed to stop the Dakar Conference. With South Africa embroiled in political troubles, Nigeria is once again,  Africa's power house. It has the duty to defend our continent's overall interests. But it  failed the continent in Dakar by allowing the neo-colonial monarchists  from Morocco to thwart Africa's collective efforts. Unless we act fast, Morocco will wreck African unity starting with the AU Summit in July 2017.
True, Morocco is now in bed with the Nigerian Dangote Group exploiting the natural resources of the Saharawi people. True, King Muhammed VI paid a State Visit to Nigeria and wants to do business with us. These are no reason we should allow Morocco to destroy African  unity and development efforts.  If thirty three years ago, President Buhari led Nigeria to stand for social justice on Western Sahara, we cannot today,   sit on the fence. There are those who  argue that Nigeria should place her economic interests above  basic principles by abandoning the politically weak Saharawi and condoning Morocco's colonial ambitions. I say if this were a sane argument, it should have been made during the Apartheid Regime when we supported the politically weak liberation movements.
Nigeria must stand up for Africa by telling Morocco in no uncertain terms that it must abide by the AU constitution which recognizes  membership by the SADR and Morocco, accepts  peoples' right to independence, equality of countries and state  boundaries. We must defend the collective interests of Africans against the parochial interests of Morocco.
For us to be able to stand up for Africa, we must return our diplomacy to a proactive path. A country with no substantive ambassador anywhere in the world cannot be taken serious. If we claim to be the Giant of Africa  deserving  a Permanent Seat in the United Nations Security Council (UNSC) we should at  least have substantive ambassadors in Washington, London, Beijing, Moscow and Paris; seats of current  permanent members of the UNSC.
It is unsettling for me to discover that Nigeria for about two years, has had no substantive  Permanent Representative in the United Nations  probably since Ambassador Joy Uche Ogwu left. I am told  that our  Charge d'Affairs ad interim, Ambassador Anthony Bosah has himself been due for retirement since August, 2016 but has held on because there is no replacement!  
Ethiopia is the seat of the AU, and the African ambassadors under the  Permanent Representatives' Committee (PRC) run the AU on a day-to-day basis in-between the biannual  meetings  of the Executive and Assembly of Heads of State. If for one year we have had no substantive ambassador in Ethiopia, how do we influence the AU?
We also need to learn how to handle issues internally. For example, when the Senior Special Assistant  to the President on Foreign Affairs, Mrs. Abike Dabiri-Erewa in March, issued a travel advise to Nigerians visiting the United States, to do so only when necessary as some with valid visas were turned back, she was publicly  jabbed. Foreign Affairs Minister, Ambassador Geoffrey Jideofor Onyeama called a press conference to denounce her in what seemed a territorial warfare.  Even if Dabiri-Erewa erred, the matter should have been handled internally   so as not to embarrass the country.
Ironically, in South Africa where Ambassador Onyeama should have roared like a lion, he was as gentle as a lamb. Nigerians were being killed in that country in repeated circles of bloodletting against African migrants. Rather than demand that the South African government put an immediate stop to the attacks, he was discussing 'early warning signs' of attacks. He even vouched  that the hands of the Zuma Government were clean.
I am not advocating the Minister's replacement; if anything, I find his public presentations good. However, if Nigeria  is to be on the driver's seat of African diplomacy, he has to shed his international public servant garb, and run a more politically conscious, people-based, African-centred and proactive Foreign Ministry. In serious international diplomacy, there are diplomatic niceties, but hardly gentlemen; you have people representing their countries interests, and if need be, rolling up their sleeves to defend  their motherland.
Short URL: https://www.africanexaminer.com/?p=38784