Rotary Donates $15m to Support Polio Eradication in 5 African Countries
African News, Latest News
Wednesday, January 13th, 2016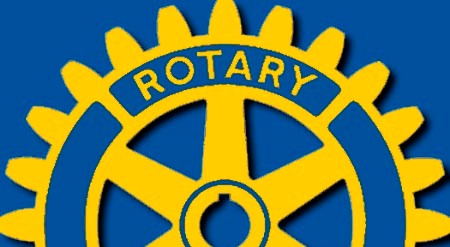 By Eric Ojo, Abuja

BALTIMORE, MD (AFRICAN EXAMINER) – Rotary International, a global network of volunteer leaders dedicated to tackling the world's most pressing humanitarian challenges has donated the sum of  $15 million to support polio eradication efforts in 5 African countries.

Rotary's commitment and work improves lives at both the local and international levels, from helping families in need in their own communities to working toward a polio-free world.

The donation is part of the organization's $35 million grants announced recently to support the global effort to end polio.

Beneficiaries of the amount allotted to support efforts geared toward keeping 5 countries in Africa polio-free, according to a statement made available to African Examiner, include, Nigeria ($5,5), Cameroon ($1.6 million), Chad ($2 million); Ethiopia ($4.1 million), and Somalia ($1,8 million).

The statement added that additional funds will be for support polio eradication efforts in endemic and at-risk countries: Pakistan ($11.4 million), Afghanistan ($6 million), Iraq ($1,6 million) and India ($600 000) while $350,000 in funds will be dedicated to polio research.

It may be recalled that in 2015, Africa proved a hub of historic progress against the paralyzing disease as Nigeria, the last polio-endemic country in Africa was removed from the World Health Organization's list of endemic countries in September, following one year without a new case of the wild virus. The last wild polio case on the African continent was in August 2014.

"Today, just two countries, Afghanistan and Pakistan are reporting a single strain of the wild virus", the statement further explained.

Meanwhile, about $1.5 billion according to the statement, is urgently needed to sustain this progress and protect all children from polio, adding that without full funding and political commitment, the disease could return to previously polio-free countries, putting children everywhere at risk.

In his assessment of the global fight against polio, Michael McGovern, Chair of Rotary's International PolioPlus Committee said significant progress has be made.

"We are closer than ever to achieving a polio-free world. To ensure that no child ever again suffers the devastating effects of this disease, we must all ensure that the necessary funds and political will are firmly in place in 2016", he said.

Rotary launched its polio immunization program PolioPlus in 1985, and in 1988 became a spearheading partner in the Global Polio Eradication Initiative with the WHO, UNICEF, and the U.S. Centers for Disease Control and Prevention, which was later joined by the Bill & Melinda Gates Foundation.

Since the initiative launched, the incidence of polio, according to McGovern, has plummeted by more than 99.9 percent, from about 350,000 cases a year to 70 confirmed to date in 2015.

"Rotary has contributed more than $1.5 billion and countless volunteer hours to fight polio. Through 2018, every dollar Rotary commits to polio eradication will be matched two-to-one by the Bill & Melinda Gates Foundation up to $35 million a year", he further disclosed.
Short URL: https://www.africanexaminer.com/?p=29414