Synagogue Coroner Inquest: Witnesses Found LASEMA, NEMA Wanting
Featured, Latest News
Tuesday, December 23rd, 2014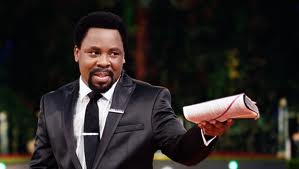 By Niyi Adeyi – Hearing proceedings at the Lagos Coroner over the Friday, September 12, 2014 six storey building collapse in the complex of the Synagogue Church of All Nations Ikotun, a Lagos suburb, is presently unfavorable to both State Emergency Management Agency (LASEMA) and National Emergency Management Agency, (NEMA) as they have been alleged to be found wanting in the obligations which they were established.
At hearing today (Tuesday), a witness and the National Executive Coordinator of the Lifesavers Foundation, Fola Shoetan established before the Chief Magistrate, Oyetade Komolafe, that the two emergency agencies were not adequately equipped to manage disaster.
The witness who indicated that she lacked knowledge of when the NEMA officials left the scene of the collapse, yet confirmed that its LASEMA counterpart's men took their leave around 10.30 pm on the first day of the collapse. She also revealed that some victims were still trapped in the debris, the second day when the rescue workers left the scene.
Contrary to the agency (LASEMA) General Manager, Dr. Femi Osanyintolu previous allegation of non – cooperation from the Church security, the witness revealed that LASEMA boss was not cooperative and she told him, but without any yield.
Shoetan also debunked allegation that security prevented the rescue workers from quickly gaining entrance into the Church complex after the collapse occurred. She also added that no other volunteer rescue workers were prevented from lending assisting hands.
The Chief Security Officer of the Church, Sunday Okogie, corroborated Shoetan's accounts as he proved via the replay of the CCTV footages, how the rescue workers were given free access into the church complex and allowed to carry out their work.
While lamenting inadequate facilities to face emergency, Shoetan called on the Federal and State Governments to improve on this with regard to response on the future operations.
Short URL: https://www.africanexaminer.com/?p=20984