Syria: Government Declines UN Peace Pact On Aleppo City
Asia, Latest News, World News
Sunday, November 20th, 2016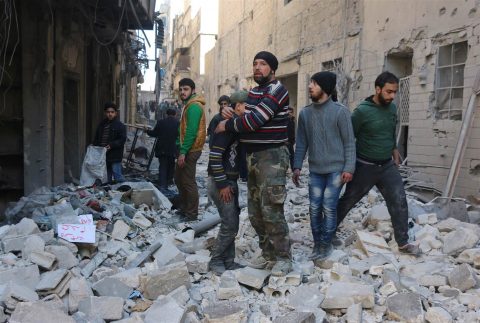 BALTIMORE, MD (AFRICAN EXAMINER) – The Syrian Government has rejected a UN proposal to end heavy fighting in the city of Aleppo.
The rejected plan provided that the rebel-held eastern Aleppo would remain under opposition control, provided the rebel fighters withdrew.
Syrian Foreign Minister Mr. Walid al-Muallem, who met the UN envoy to Syria on Sunday, described the UN proposal as a violation of "national sovereignty".
Earlier reports by the State media confirmed that eight children died in government-held western Aleppo after rebels attacked a school.
In a rebel shelling of the school in the government-controlled Furqan area, a teacher was killed while not less than 32 people were injured, according to local news agency.
Similarly, activists related that a barrel bomb killed a family of six, in a rebel-held area.
Local medics added that the victims in the al-Sakhour district suffocated to death because the bomb was laced with chlorine gas.
Another UK-based Syrian Observatory of Human Rights, has also confirmed the latest bombing, yet, could not confirm that gas was used.
Short URL: https://www.africanexaminer.com/?p=36565