Wike's Wild Accusations Against Semenitari, Amaechi, Soyinka Last Kick of Dying a Horse
Latest News, News From The State, Press Releases
Saturday, January 9th, 2016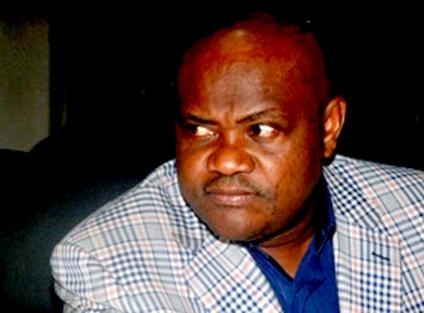 BALTIMORE, MD (AFRICAN EXAMINER) – The Rivers state chapter of All Progressives Congress (APC) said the prediction by its governorship candidate, Dr. Dakuku Adol  Peterside is coming to pass.
According to the party, the prediction that the ruling Peoples Democratic Party (PDP) will become history in the state by the end of  January, 2015 has started manifesting following the massive defection of PDP members into the APC across Rivers state.
A statement obtained by Global Village Extra reads: "As a political party that canvasses equal opportunity, Peterside had also on 31 December, 2015 while welcoming former PDP members across the State, said that both old and new members would enjoy equal status as long as they register with the party before the forthcoming rerun elections.
"Following the avalanche of defections of mainly PDP members to join the APC, our party feels that it is important to re-assure our new members and all those delaying their movements into the APC, for some reasons,
that the party and its leaders in Rivers State are committed to treating  all members equally irrespective of when they joined the party.
"Indeed, the APC believes that, unlike the PDP in Rivers State which operates like George Orwell's Animal Farm where a small clique is more equal than others, we are greater together because we are equal and like they say,
the sky is so large that there is space for every star.
"Indeed, the APC holds no blame for all those who have now seen the light and the truth that the PDP is led by wickedly selfish individuals who care only about themselves and sometimes their immediate families.
"Governor Nyesom Wike has proven us right in such a short period as  governor. His first consideration for appointments is his brothers, relations or in-laws while even his close associates are left to their fate.
"Governor Nyesom Wike's recent appointment of Commissioners and Special Assistants was obviously made grudgingly because his misfortunes at the election tribunals, Appeal and Supreme Courts made it compelling on him.
"The APC will soon make public a comprehensive dossier of the deceits Nyesom Wike is inflicting on our people under the guise of cosmetic projects with the costs only known to the outgoing governor alone.
"In the light of the discovery of the nepotistic style of Governor Nyesom Wike and the obviously sinking ship of the PDP in Rivers State, we believe that only fools commit suicide because only the living praise God and have the opportunity to turn a new leaf and make a fresh start that is likely to end in good fortune and praise to God Almighty."
Short URL: https://www.africanexaminer.com/?p=29279