A Long Memo To The National Dialogue Conference
Articles/Opinion, Latest News, National Conference 2014
Sunday, March 16th, 2014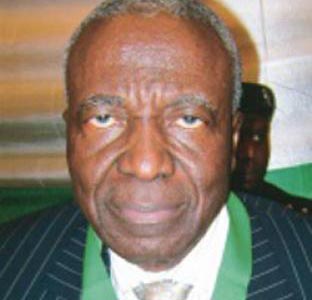 By Muhammad Ajah
Coming from the most neglected, dejected, suppressed, denied, relegated, mocked, downtrodden and unwanted minorities of the Nigerian nation, I should have been convinced by a reluctant conscience that this effort of writing a memo to a Nigerian National Dialogue Conference (NNDC) would be a trash. Maybe, as irrelevant as I and my people have been unpatriotically, surreptitiously or overtly  regarded by other components of Nigeria, this will end up being a garbage, however heavy, in the assembly of people who do not recognize minorities and do not care or fear about the patience of the oppressed.
Well, it is said that a single written idea is better that many unwritten books.  Again, it is better to explode with a conviction than to die with a simplest idea that can effect a change however long. Most sincere Nigerians, like most great revivalists and revolutionists, struggle for a change that will live after them i.e. come into effect long after they have gone.
This is because for a full hundred years of the creation of Nigeria, 53 of which Nigeria has remained a so-called independent nation, many solutions have been proffered by many Nigerian individuals and groups on how to place the nation among the comity of united, stabilized and developed nations. It is hard to believe that the more prescription is given, the sicker the nation becomes. Heads of state, presidents, philosophers, technicians, socio-cultural, socio-political and religious establishments have analyzed, talked, discussed, dialogued and deliberated on the Nigeria's question in many fora. What do Nigerians expect from this?
Never a pessimist! Why should I be, especially coming for the unheard, unnoticed and nay unwanted minority in Nigeria. It is unarguable that any Nigerian president since 1914 and from 1960 has ever thought that there is any minority from the Igbo extraction worthy of mention at Lugard's House or Aso Rock, not to talk of recognition. General Yakubu Gowon, as then the Head of State, liked a minority leader of Igbo extraction, Sheikh Ibrahim Nwagui. That's just all I can remember. Igbo man a Muslim! He must be a kparawu! Hausa man a Christian! He has chosen a true path! Yoruba man a Muslim or Christian! Good omen!
I have never seen a people so neglected. I have never seen a people so plotted against. I have never seen a people whose crosses are totally left to them to carry by themselves in a nation where God created them like other inhabitants. And I have not seen a people whose cries are hardly heard by even their brethren in faith and fraternity.
This memo to those who have been chosen, by merit or demerit, to gather and dialogue on behalf of ALL NIGERIANS is intricate. They are going to be our National Assembly for the number of days that would be. They are going to collect taxpayers' money. So, this is a difficult task because it is believed that a lot of Nigerians are too self-centered. If not, a nation with 109 distinguished senators and 360 honourable members of House of Representatives at the National Assembly would have changed this country to good. Unfortunately, there are those who collect fat amounts but do not contribute anything to the nation up-making, year in year out.
The membership of the conference is more in number than the membership of the National Assembly. With their assistances, drivers and aides, the number may surpass the number of National Assembly staff. It may well be that Abuja is going to face traffic and accommodation challenges during the period of the conference. It is therefore hoped that the effect of the Abacha one-million man march will be less. It is also hoped that the 2005 national conference will not be referred to better, despite the walkouts by several interest groups.
Nonetheless, the leadership of the 492-member conference is made of known Nigerians. The conference Chairman, Justice Idriss Legbo Kutigi, Deputy Chairman Prof. Bolaji Akinyemi, Secretary Dr. (Mrs.) Valerie Azinge, Assistant Secretary, Conference Proceedings Dr. Akilu Indabawa, Assistant Secretary, Finance & Administration Prof. Mahmood Yakubu and Assistant Secretary, Media and Communications Mr. James Akpandem are Nigerians who the citizens know their contributions to the nation building in their different capacities. The ship they are going to captain shortly is NIGERIA and they have no option than to be extraordinarily careful not to wreck it under whatever pressure, lobbying or force. Rather, it would be honourable to resign midway if integrity is to be compromised and a pullout becomes inevitable.
Yes, never a pessimist! Let me explore what have been going inside the minds of Nigerians earlier before this national conference. The question is: What is the cure for Nigeria? Is it faith and piety? Is it selflessness? Is it patriotism or chauvinism? Is it real self reliance? Is it human beings with feelings for other existences? Is it individuals who can look beyond their own feet? Is it justice and fairness? Is it love for death and hatred for life? Is it disamalgamation? What is it that can cure Nigeria???
Nigerian leaders have proffered solutions to the nation's multi-faceted problems. Let's look at the positions of Nigerians, with emphasis on the common points. President Goodluck Jonathan, in a national broadcast on the Centenary celebration said the creation of Nigeria and sustenance of its unity are sacrosanct. "I have often expressed the conviction that our amalgamation was not a mistake. While our union may have been inspired by considerations external to our people; I have no doubt that we are destined by God Almighty to live together as one big nation, united in diversity. Unification was followed by independence and democracy which have unleashed the enormous potentials of our people and laid the foundation for our nation's greatness."
"In challenging times, it is easy to become pessimistic and cynical. But hope, when grounded in realism, enables and inspires progress. I believe that it is vital that we focus our thoughts on the vast potentials of a unified and progressive Nigeria; and build on the relative stability of the Fourth Republic to achieve accelerated national socio-economic development. I also believe that the future greatness of our country is assured by the favourable tail winds of a resilient population, ecological diversity, rich natural resources and a national consciousness that rises above our differences. We are a unique country. We have been brought together in a union like no other by providence. Our nation has evolved from three regions to thirty six states and a Federal Capital Territory."
"My call for the National Conference in this first year of our second century is to provide the platform to confront our challenges. I am confident that we shall rise from this conference with renewed courage and confidence to march through the next century and beyond, to overcome all obstacles on the path to the fulfillment of our globally acknowledged potential for greatness. The coming National Conference should not be about a few, privileged persons dictating the terms of debate but an opportunity for all Nigerians to take part in a comprehensive dialogue to further strengthen our union. I am hopeful that the conference will not result in parochial bargaining between competing regions, ethnic, religious and other interest groups but in an objective dialogue about the way forward for our nation and how to ensure a more harmonious balance among our three tiers of government."
In his a message to the nation on December 25, 2012 President Goodluck Ebele Jonathan, GCFR, as in many other fora observed that the lessons of Jesus Christ's mission on earth have great significance for Nigerians as a people and there can be no doubt that all Nigerians, irrespective of their religious beliefs, can draw immense strength and inspiration from the Christ's enduring personification of selflessness, dedication to duty, and commitment to the well-being of others.
In another massage to the nation at the 2013 May Day celebration Wednesday 1st May, President Goodluck Jonathan said, diversifying the economy away from the oil sector into agriculture, housing, manufacturing, creative industries, and other sectors that generate jobs and grow the economy has long being a national goal.
In his address at the Special Convention of the People's Democratic Party (PDP) at Eagle Square, Abuja, Saturday, 31st August, 2013, he identified among others job and wealth creation through the local content law, massive investment in the oil and marine business, provision of power for development, gender equality, security of lives and properties of the citizenry, fight against corruption, poverty and destitution and upholding the tenets of democracy for national unity, equity and justice as ingredients for growth and stability.
"We must insist on justice and equity. We must insist on defending Nigeria from those who threaten her in words and deeds. We are a nation in God's hands and we must keep it so", the President noted in the 69th point of his speech.
Former President Olusegun Obasanjo in a letter to President goodluck Jonathan had this to say, "We must all remember that corruption, inequity and injustice breed poverty, unemployment, conflict, violence and wittingly or unwittingly create terrorist because the opulence of the governor can only lead to the leanness of the governed. But God never sleeps; He is watching, waiting and bidding His time to dispense justice. In a democracy, leaders are elected to lighten the burden of the people, give them freedom, choice and equity and ensure good governance. Nothing should be done to undermine the tenets, and values of democratic principles and practice."
"The virtues and ideals of peace, tolerance, faithfulness, honesty, justice, fairness, true wisdom, knowledge and understanding which Jesus taught and exemplified also remain very relevant to us in Nigeria as we continue to grapple with the challenges of development and nation-building."
One former Head of State, General Muhammad Buhari, GCFR at his party's CPC National Convention in Abuja on May 11, 2013 lamented over an unprecedented fall in the nation's standard of living and an astronomical rise in the standard of dying, believing that Nigeria has become a nation in which nothing works as it should or works at all.
"They promised to give the nation credible elections…They promised to fight corruption…They promised to stop the insurgency…henceforth our votes must all be counted…never again tolerate or allow to pass the mayhem the government deliberately creates in order to cover up its guilt, obscure the issues and then blame the opposition in order to deceive gullible folks."
In a communiqué titled 'Strengthening the Unity of Nigeria', issued after a meeting of the leaders and elders of the South-South and South-West regions held at the Efunyela Hall in Ikenne Remo, Ogun State home of Chief Obafemi Awolowo,
the group observed that war against corruption without fear or favour must be paramount. The meeting attended by highly placed Nigerians such as Chief Edwin Clark, Senator Felix Ibru, the Obong of Calabar, His Royal Majesty, Dandeson Douglas, a former Petroleum Minister and Amanyanabo of Nembe, Dr Edmund Daukorie, Professor Saleba Mukoro, the Orodje of Okpe, His Royal Majesty Major-General Felix Mujakperuo (rtd) a former Inspector General of Police, Sir Mike Okiro, Rear Admiral F.B.I Porbeni, Brigadier-General S. E Oviawe, Senator Bassey Ewa Henshaw, the Ooni of Ife, Oba Okunade Sijuwade as well as many royal fathers from the South West zone, Chief Olu Falae; Lieutenant General Oladipo Diya; Professor Oladapo Afolabi; Professor (Mrs) Adenike Grange, Senator Femi Okurounmu, Professor Tunde Adeniran; Chief Shuaib Oyedokun, Chief Gani Adams, Rear Admiral Akin Aduwo, called on Nigerians to support the probe of the activities of the fuel subsidy and sanitization of the entire oil and gas industry that has always created overnight briefcase billionaires at the expense of the masses and enjoined the president to commence steps at reducing the cost and size of governance branches of government.
In a communiqué after an International conference on Biafra Greenbelt , Maryland on October 18, 2003, delegates resolved on the possibilities of forming a government in exile in six months if the federal government failed to organize a conference of ethnic nationalities,  in order for these nationalities to decide how they want to associate with one another.
They believed that the first post War International Conference on Biafra was concluded with the agreement that the conditions that led to the Biafra-Nigeria War are still present and worse; that the persecution of Ndigbo in Nigeria continues to dictate the overall and specific policies of the Federal government. The effect of this has been the gradual destruction of the country itself, its economy, and its overall pride.
Igbo socio-cultural organization, Ohanaeze Ndigbo, and Arewa Consultative Forum (ACF) in a communiqué signed by the President General of Ohaneze Ndigbo, Ambassador Ralph Uwechue and the Chairman of ACF Executive Council, Alhaji Aliko Mohammed, agreed that dialogue with one another and search for solutions to the major issues of concern to Nigeria was paramount. The joint meeting held at the Universal Hotel, Enugu where former Vice President Alex Ekwueme, former President-General of Ohanaeze Ndigbo, Chief Mbazuruike Amaechi, Pa Onyeso Nwachukwu, former Governor of Ebonyi State, Dr. Sam Egwu, Senator Joseph Waku, Senator Ladan Shini, Major General Lawrence Onoja and Alhaji Aliko Mohammed, among others attended.
The Arewa Consultative Forum (ACF) in a communiqué jointly signed by its leader, Alhaji Aliko Mohammed, and Rev. Emmanuel Gbonigi of Yoruba Unity Forum, said the socio-economic and political challenges such as corruption, bad governance and insecurity were all traceable to bad leadership.
"That we are all committed to the unity, progress and stability of Nigeria, governed with a sense of justice, equity and fairness. That Nigerians should de-emphasize issues that divide us such as ethnicity and religion, while emphasizing issues that bind us together as a nation. We should strive to live together in peace and harmony irrespective of tribe and religion, there is no religion in the world that preaches violence. Poverty is a major source of agitation and violence among the people and as government, we should be able to provide basic amenities for our people in order to reduce violence and crises in the country."
Arewa Consultative Forum (ACF) in a communiqué after an emergency Joint meeting of its National Executive Council and the Board of Trustees in Abuja and signed by the ACF's National Publicity Secretary, Anthony Sani supported any political strategies that would put the North in a position which will enable it negotiate with other sections of the country from a position of strength and secure some favourable terms.
The Middle Belt Forum in a communiqué issued signed by the Chairman, Mr. Gabriel Adenyuma, and Secretary, Mrs. Fatima Njoku at the end of a sensitization workshop held by Stefanos Foundation under the auspices of the Middle Belt Forum on minority interest rights in Jos called on all minority groups in the North to rise up to the challenge of carving out a distinct identity for themselves in the region. According to the communique, the larger majority in the North are using religion to marginalize the people of the zone.
"Conference notes with concern the use of religion as a divisive tool to suppress Middle Belt ethnic minorities. Conference strongly suggests that Nigeria remains a multi-ethnic and multi-religious state."
In an address to the Rivers State House of Assembly on Monday, March 3, 2014 Governor, Rivers State, Rt. Hon. Chibuike Amaechi, said a country is not simply judged by how long its democratic structures have been up but by the very substance of those structures and what they represent in the eyes of its people. As Nigerians prepare to talk about our nation and where it should be heading to in a national conference whose agenda we pray is not premeditated and whose outcome we hope is not already pre determined.
Bauchi State Governor Isa Yuguda said, "What I have always said is that any person who goes there to talk about partitioning Nigeria should be stoned out of the conference because I believe in the unity of this country. Our parents could not have shed blood to unite this country only for our own generation to decimate the country or partition the land and say we cannot live together. Nobody in Nigeria is greater than the Almighty God, who carved out a country called Nigeria. It is also the Almighty God who put the resources we are enjoying today and nobody should use religion or tribe to break our country. The conference should rather focus on issues that will unite us and not divide us.
In a communiqué issued at the end of the all Ijaw Youths Conference which held in the town of Kaiama on 11th December 1998,  the Ijaw youths resolved among others cessation to recognize all undemocratic decrees that rob Ijaw peoples/communities of the right to ownership and control of lives and resources, solidarity with all peoples, organizations and ethnic nationalities in Nigeria who are struggling for self-determination and justice including the Oodua Peoples Congress (OPC), the Movement for the Survival of Ogoni People (Mosop), Egi Women's Movement etc.
In a communiqué issued at the end of the 7th Council meeting of Ijaw youths held at Kalabiama community in the Opobo clan of Ijawland on 20thMarch, 1999 and Felix Tuodolo, Oronto Douglas and Kingsley Kuku, delegates and council members agreed that the oppressed and deprived people of the Niger Delta will reject all the oppressive policies that have been fashioned against her these past 42 years and demand for justice.
"The future belongs to us all, whether as ancestors, elders or youths. There is a great life after the pain of every struggle. Let us learn from history of other struggles where internal conflict could stunt giant strides towards freedom and justice."
In an address presented by the Council of Ijaw Associations abroad to The Pan Ijaw Conference held at the Alfred Diete-Spiff Civic Center  Port Harcourt from Friday, February 28 to Sunday, March 2, 2003 and signed by Godfrey Ambakiderimoh Okoro, MBA and President, CIAA Executive Council, the group believed that a candid and meaningful dialogue was imperative to achieve the goal of unity and progress that have been elusive for long. "A frank and forthright exchange of ideas is necessary if we are to be effective advocates of our rights and responsibilities as a people, and be relevant in the scheme of things in so far as Nigerian politics is concerned. Our political and economic destiny is eternally in our hands. Indeed, quite a number of our tangible and intangible personal actions and choices effectively negate the basic principles known to foster unity, peace and substantive progress within a community.
A consultative meeting of Ijaw elders and leaders of thought held in Government house , Yenagoa on Sunday 30th November,  2013 and chaired by Pa E. K. Clark and attended by over 200 Ijaw heavy weights, called on all Nigerians to work with the Federal Government to build a Nigerian Nation in peace and progress, while condemning the various voices of distraction.
Prof. Joe Ebiware, Moderator, All Ijaw Conference, Julius Enarusai, President, INAA
Dr. Ruben Mietamuno Jaja, Chairman, Ijaw Foundation Board of Directors, Justus Wariya, President, INC North America and Col. Godfrey Okoro (rtd), Ijaw Nation Forum in a communiqué of the All-Ijaw Conference held at the Sheraton Airport Hotel, Newark, New Jersey, USA from 28th to 30thMay, 2010, under the aegis of the Ijaw National Alliance of the Americas (INAA) during its annual "Boro Day" Summit and 13th "Service and Devotion" Award ceremony, advocated for good governance, electoral reform, power and energy self-sufficiency, and zero tolerance for corruption, upheld the sanctity of the Nigerian Constitution and the inalienable constitutional right of every Nigerian to contest election for any office including the presidency.
President of the Christian Association of Nigeria Ayo Oritshejafor, in a speech said the Christian Community was fast losing confidence ingovernment's ability to protect their rights to religious liberties and life.
Elder statesman and Ijaw Leader, Chief Edwin Kiagbodo Clark as a guest lecturer at the 7th Distinguished Lecture Series of School of Media and Communication, Pan Atlantic University, Victoria Island, Lagos, said "We have been together for the past 100 years. It was in 1914 that Lord Lugard amalgamated the Northern and the Southern protectorates. Don't ask me why the amalgamation because I do not want to dwell on that. But firstly, it is apt to note that there was a true federation particularly in 1961."
The Sultan of Sokoto, Sa'ad Abubakar, at a meeting with Islamic organizations during the visit of the Secretary General of JNI, Khalid Aliyu, to Sokoto State said "A more united and prosperous Nigeria is all what well-meaning and patriotic Nigerians should aspire and tirelessly work for."
In a communiqué issued at the end of a meeting by the South-South Caucus of the Peoples Democratic Party (PDP) in Asaba, Delta State, on 12thMay 2013, the group reviewed the state of the nation and the topical issues confronting Nigeria's maturing democracy and resolved specifically to support the initiative, industry and commitment of the administration to the Petroleum Industry Bill (PIB); review of Nigeria's over 20-year old Revenue Allocation Formula to achieve vertical and horizontal equity amongst the tiers of government and better enable the Federating Units to drive development across the country as was the case up to the 1963 Republican Constitution; drastic and further devolution of functions and fiscal powers from the Centre to the Federating Units, towards the direction of the 1963 Republican Constitution, to make States the effective engines of growth and development, and decentralize, localize and ease governance across the country. They urged the Executive at Federal and State levels to work with both the National and State Assemblies to strengthen the System of Local Government prescribed in the 1999 Constitution (as Amended),
"The legitimate exercise of 'Separation of Powers' must not become tantamount to, or metamorphose into, 'Separation of Interests' with the attendant negative repercussions. Caucus notes the anxious calls in some quarters for a constitutional amendment for the Offices of the President and State Governors to have a tenure of one single term of 6 (six) years as a means of lessening the tension often generated by second-term bids, but finds nothing wrong with the current tenure of a maximum of two terms of 4 (four) years each, subject to performance and the will of the electorate."
In an address to the President Goodluck Jonathan at the State House Abuja on 3rd September, 2012, the Ogoni leaders led by Chairman, Supreme Council of Ogoni Traditional Rulers/Chairman, Rivers State Council of Traditional Rulers, His Majesty King GNK Gininwa, OFR, Chairman, Senate Committee on Petroleum (Downstream), Senator Magnus Ngei Abe and Chairman, Provisional Council Movement for the Survival of the Ogoni People (MOSOP) Professor Ben Naanen observed that the devolution of power to local entities to reflect true federalism upon which the Nigerian nationhood is anchored and the protection of lives and property in every part of the nation and in keeping the country united were paramount.
The Igbo National Council (INC) on Sunday 28th October 2012 at Owerri  Imo state met and took strong decisions. In an 8-point communiqué signed by INC National President Chilos Godsent and National Secretary Dr. Ekele Ikpegbu, the group canvassed for good governance, development of infrastructures in Igboland and initiation of pro-people policies to encourage investments in Igboland. INC decried total collapse of roads in Igboland, poor performances of governments of Igbo states, formation of anti-trade and anti-peoples policies.
In a communiqué issued at the end of a national conference on "the role of Muslim scholars in fostering unity, peace and security in Nigeria" and the annual pre-Ramadan meeting, organized by the Jama'atu Nasril Islam (JNI), held on Sunday 30th June, 2013) and Monday 1st July, 2013 respectively and signed by Chairman, LOC Professor S. W. Junaidu and Secretary General of JNI, Dr. Khalid Abubakar Aliyu, the meeting under the chairmanship of His Eminence, the Sultan of Sokoto, Alhaji Muhammad Sa'ad Abubakar, CFR, mni., attended by a cross-section of distinguished Royal Highnesses, Emirs and Chiefs, renowned Muslim Scholars from all parts of the country and the Muslim Ummah of South-West Nigeria (MUSWEN) and a good representation of Muslims from the South-East, resolved among others, that Muslim scholars must harped on good governance; fight against endemic corruption in the country by strictly upholding the rule of law against the perpetratorsand promoters of the national scourge, the three tiers of governments should be alive to their responsibilities by facilitating conducive economic atmosphere for youth employment and by providing social amenities and infrastructural facilities as a guarantee people's welfare and comfort; government should protect the rights of its people with a great sense of equity and justice to all for the purpose of entrenching peaceful coexistence and inter-religious harmony in the country according to Nigerian Law.
Evangelist Bamidele Olumilua who governed the old Ondo state, then comprising the Ondo and Ekiti states between 1991 and 1993 under the defunct Social Democratic Party (SDP) in an interview finds a big problem in governance in Nigeria. He declared that Nigeria's leaders get into office unprepared. "If you don't create jobs you will not be sleeping with your two eyes closed because you don't know what may happen the next morning. We must solve unemployment by creating avenues whereby we can learn and earn income. Ekiti government wanted to recruit 1600 teachers and more than 20,000 people applied. So unemployment will be solved if we use what God has given us justly, equitably. Leaders are not expected to enrich themselves at the expense of the people they lead. But some people take everything for granted. In our days some people were arrested because they abused security votes.
Revealing another problem, Brigadier General John Atom Kpera a military governor of the old East-Central State and later Anambra State between 1975 and 1978, Benue state from 1984 to 1985 said over-dependence on oil has done Nigeria more harm than good. Nobody wants to work; all of us have become lazy hangers-on. We have totally neglected other sectors of the economy for oil so that when the oil dries up we all catch cold and this is not good for our economy. We in the states are just sitting down idle doing nothing to get internally generated revenue; federation account is what matters.
Dr. Tunji Braithwaite, lawyer, activist and founder Nigerian Advance Party (NAP), recently posited that there is no election in Nigeria because the electoral system cannot contain people with integrity. Unless we have a constitution acceptable to Nigerians instead of the military handed down decree known as 1999 constitution before 2015, there will be no election in this country.
In a communiqué issued by Igbo Muslim Youths under the aegis of South East Muslim Youth Organization of Nigeria (SEMYON) and signed by its national Chairman, Alhaji M. O. Ajah Jnr. and the national secretary Ustaz Muhammad Chidiebere Mbonu, the SEMYON postulated that the Igbo Muslims have been relegated to second class citizens of Nigeria without recognition, but isolation and disconnection from the Nigerian nation. SEMYON said "The Igbo Muslim community has suffered a lot of catastrophes, dislocations and predicaments. The Federal, State and Local Governments of Nigeria  through the National Assembly and State Assemblies should put in place rules and regulations that effectively recognize every minority group in Nigeria. Nigerians need to recognize the Igbo Muslim community for development and peaceful growth of the nation, which cannot be achieved through violence,  discrimination and isolation,  but through common understanding  and peaceful co- existence.
"The Nigerian government should empower the Igbo Muslim youngsters because youths are the key resources to the nation. Igbo elders use to say "A child that is well trained is a good asset to the parents." SEMYON also noted that as minority group, Igbo Muslims should be given an ambassadorial appointment, a ministerial appointment and an executive position that would strengthen them and inculcate in them a sense of belonging to the Nigerian nation.
After the Grand Yoruba Summit held at the House of Chiefs, Parliament Building, Ibadan, capital of Oyo State, the Yoruba demanded for regional autonomy within a united Nigerian federation, a new Nigeria consisting of a central union and six regional governments, based on the current six geo-political zones, operating federal and regional constitutions respectively. The Summit Coordinator, Gen. Alani Akinrinade (rtd.), in a 12-point resolution also sought for a just and equitable taxation system that would make the federating units equal and coordinating at the federal level in order to eliminate the current rentier syndrome.
They also wanted all elections organized and conducted by regional/zonal electoral commissions in the regions, with the electoral commissions composed of equal representatives of contesting political parties, and also equal representation of each of the zones or regions in the composition of all judicial, legislative and executive institutions of the central government. Sensitive resolutions at the conference included:  preference of  the parliamentary system of government; each region in the envisaged Federal Union of Regions to have its own Regional Constitution; right to self determination on and up to the right to secede; each region to have and exercise control over its natural resources, subject only to payment of 25% of net earnings there from to the government of the union; abolition of Nigeria Police Force and in its place a new policing system, reflecting the true character of a Federal Union i.e. Union Police, State/Regional police, Community police; organization of the Armed forces in the new Nigeria Federation on the basis of strong Regional Commands.
In a communiqué issued at a southern leaders' summit held at Tinapa business and resort, Calabar, Cross Rivers state on 24th February, 2014 and signed by Chief Olu Falae, Chief Tony Anenih, Governor Liyel Imoke, Governor Peter Obi, Governor Olusegun Mimiko, Governor Martin Elechi, Governor Emmanuel Uduaghan, Governor Godswill Akpabio and Mr. Rasaq Oladosu, the leaders pushed for a united and indivisible Nigeria based on the principle of justice, equity and rule of law, with ample respect and understanding for cultural, religious and linguistic differences. We  support the re-establishment of a truly federal Nigeria with the following key elements; devolution of power to federating units, and co-ordinate and equal powers between the central government and the federating units."
"In line with the principle of democratic governance, decisions at the forthcoming National Conference should be by simple majority. We endorse an increase in revenue allocation to the federating units in a way that takes cognizance of the new responsibilities and residual powers of the federating units. We recommend the design of roles for traditional rulers by respective federating units. And the federal Government must re-visit the issue of the loss of territory particularly as it relates to the loss of the Bakassi Peninsula."
The Kano State Coalition of Ulama (Islamic Scholars) and Civil Society Organisations, in its memo to the Advisory Committee on National Dialogue signed by the Coalition's Chairman Dr. Musa Muhammad Borodo, decried subtle attempt to phase out religious instruction from the curriculum of secondary schools, the withdrawal of petroleum subsidy, the attempts at domesticating western amoral ways of life in our society through the enactment of certain laws, and the lackadaisical handling of security challenges most especially in the North East and parts of the North West of Nigeria, the unfortunate reality of the inability of the Nigerian state to do justice to the Muslims of Nigeria in many areas of our national life generally.
A final stand on desirability or otherwise of Nigeria's continued corporate existence; mode of separation, should any part desire so; desired changes should the choice be on corporate existence; e.g. type of political system; nature of separation of powers; nature of distribution of powers; etc.; citizenship, indigeneship and nationality questions; resource allocation; the role of religion in national life; and national language(s).
The Centre for Democracy and Development (CDD) in a statement signed by its director, Idayat Hassan after a stakeholders' meeting noted that the nation needed a workable marshal plan for poverty alleviation and de-radicalization strategy that reflects existing legal framework of licensing on preaching.
Prince Tonye Princewill in his statement titled Nigeria At 100: Let's Take This Country Where It Needs To Go noted, "Let's all in our little constituencies, preach the word of peace, forgiveness and sincerity and leave the rest for our creator. Politics should be helping us achieve this, not used as a tool to achieve selfish personal ambitions at the expense of the people. Be not deceived. No one party can solve these problems just as can no one region. Let's break all divides of party, tribe, religion and misplaced loyalty."
Minister of Finance and Coordinating Minister of the economy, Dr. Ngozi Okonjo-Iweala would say in an address she delivered at TEDxEuston in Londo, "We need to create jobs and include those at the bottom of the ladder. We are struggling with so many problems; governance and issues on corruption are also inclusive. Yes, we have problems. Corruption undermines development in Nigeria and the continent at large. It deprives us of resources with which we can fight poverty and create wealth for people. It is also corruption for a business man to support a politician in return for inordinate access to contracts or resources. All of these undermine development and the very fabric of our society. Trivializing corruption is going on mightily in some of our countries right now. You trivialise corruption when there is evidence that an act or a policy is legitimate and yet for your own purpose, either political or otherwise, you label it as corruption. When people divert attention from the real issues and focus on issues that are not relevant, that is a way of trivializing corruption. You trivialize corruption when you use it as a weapon to castigate other people; whereas the evidence is there.
In a statement signed for International Society for Civil Liberties & the Rule of Law by Chairman of the Board,  Emeka Umeagbalasi, and Head, Publicity Desk, Comrade Justus Uche Ijeoma, averred that the best solution to social disharmony in a consociation democracy and ethno-religiously divided country like Nigeria is power rotation. "It is an established and incontestable opinion that Nigeria is sitting on a keg of gun powder. All forms of parochial and ethno-religious interests must be nailed in a coffin and collectivist national interests made to hold sway. And the chief among the collectivist national interests is the constitutionality of rotational presidency among the six geopolitical zones.
From all these submissions, some facts are laid bare to make Nigeria grow. Significant amongst them are: Nigeria's unity is not negotiable; restructuring of the federal system of government in a way that every ethno-religious group, including the minorities, is represented and they participate in governance; the restructuring of the security and defence apparatuses, and more importantly an autochthonous constitution that would be home-grown and all-inclusive to be voted through referendum. Nothing can be more tasking at the conference than the preservation of Nigeria's unity in diversity!
Muhammad Ajah is a writer, author, advocate of good governance and humanity, Abuja (mobahawwah@yahoo.co.uk)
_______________________________
Support African Examiner's Free Journalism. By making a little donation, you are ensuring this site is free for all; you are also helping us to stay afloat and fulfill obligations to our reporters and other service providers: Thank you for your supports.
Send donations to:
AFRICAN EXAMINER, 1016408743, UBA
AFRICAN EXAMINER, 2028842299, First Bank
AFRICAN EXAMINER, 1012873398, Zenith Bank

For Enquiries send text to: +234.809.111.3268, +1.443.904.1239
Short URL: https://www.africanexaminer.com/?p=9172