Actor Saheed Balogun Finds Love Again
Entertainment, Entertainment
Tuesday, January 7th, 2014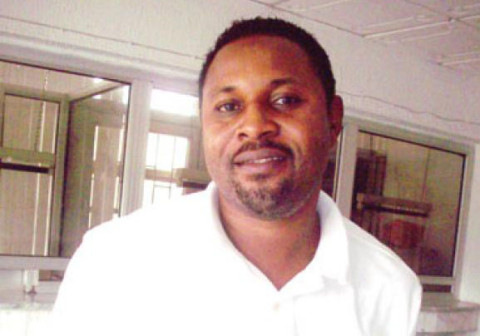 He's one lover boy actor that has been linked with many ladies, both within and outside the movie industry where he is being respected as a script interpreter
After his long-term marriage to actress Fathia crashed like a pack of cards, Saheed has frolicked with many other ladies.
The first was Omoh, a UK-based lady whom the actor did a traditional marriage with in Benin, Edo State.
They both lived together briefly in Ikorodu, but the arrival of incubating actress, Funke Adesiyan in Saheed's life forced Omoh to move out of the house and back to her base in the UK.
According to her, Saheed had been cheating on her, but the last straw that broke the camel's back was the fact that Funke had practically moved into her matrimonial home while she was in the UK.
Saheed's romance with Funke expectedly did not stand the test of time. It was riddled with battering, accusations and counter-accusations bothering on infidelity. While the latter accused the former of beating her regularly, the former said she was cheating on him with a banker and a prominent member of the National Union of Road Transport Workers, NURTW.
In fact, on the location of Saheed's film, Eti Keta, he beats Funke mercilessly, and it took the intervention of respected colleagues like Kate Henshaw that the incident didn't mark the end of the production, which Funke also played a vital role.
After this, many other ladies have been in and out of Saheed's life. Right now, he has found new love in a light-skinned chubby lady called Bashorun. She attends the Celestial Church of Christ, Wakati Adura Mi Parish, tucked inside River Valley Estate, Ojodu-Berger, Lagos.
She was said to have been assisting the actor spiritually, the more reason he doesn't joke with her at the moment. He has also been telling those who cared to listen among his friends that the lady is his new found love.
Whether the relationship would not hit the rocks like the previous ones is a question for another day.
Global Village Extra
Short URL: https://www.africanexaminer.com/?p=6937