APC and the revolting injustice against Shekerau, Bafarawa
Articles/Opinion, Latest News, Politics
Sunday, January 19th, 2014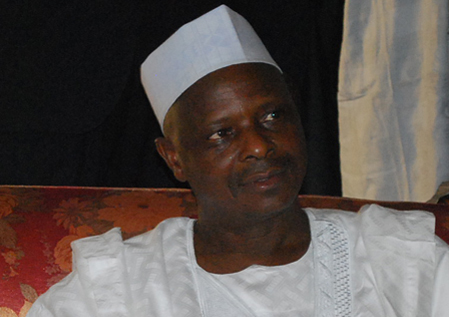 By Mustapha Abdullahi
Martin Luther King, Jr., the American civil rights leader, is reported to have said, "Injustice anywhere is a threat to justice everywhere." The truth in this quote cannot be overemphasised.  As such, I am moved to show solidarity with former governors Attahiru Bafarawa of Sokoto State and Ibrahim Shekarau of Kano State over the injustice being meted out to them by the national leadership of the All Progressives Congress (APC).
Following the defection of five governors from the Peoples Democratic Party (PDP) to the APC in late 2013, the Chief Bisi Akande-led interim national leadership of the APC gave the newcomers the privilege to put forward persons of their choice as chairman and five officers each for the state chapters of the party.  This flouting of internal party democracy rules is how injustice crept into the APC, a party still at a tender stage.
To be absolutely clear, it is the height of unfairness for the national leadership of the APC to impose Governors Aliyu Wamakko and Rabiu Kwankwaso on APC structures in Sokoto State and Kano State respectively.  And with similar acts of injustice also being perpetrated in Kwara and Adamawa states, it appears as if the Akande-led leadership has been sent on a secret mission to wreck the APC before it has even had a chance to establish itself as a party to be reckoned with.  This must not be allowed to happen.
The objection many APC members and sympathisers who believe in justice and fair play have raised is similar to what Abubakar Kantoma, a close ally of former governor Bafarawa is also championing.  According to media reports, Kantoma said, "We were the founding parties in the state.  After all the struggles to form the party you know we can't accept the leadership of the party to be given to a newcomer on a platter of gold just for being the governor.  It should not be so."
Kantoma's position is understandable and one which I fully support.  As the Roman philosopher Seneca said, "A kingdom founded on injustice never lasts."  The national leadership of the APC must understand that a strong party cannot be built on a foundation of injustice.  A person cannot work hard to build the structures of a new party only to have those structures taken away and handed over to a newcomer.
Such political errors are known to be fatal for any party at the polls. Moreover, with specific regards to Governor Wamakko, the APC is taking a huge risk in handing the structures of the party in Sokoto State to him.  Wamakko has proven that he cannot remain a loyal party man if party decisions are not in line with his personal interest.
It should be recalled that Wamakko defected from the All Nigeria Peoples Party (ANPP) to the PDP to achieve his personal ambition not caring about his party's interest.  Today, he has defected once more, this time to the APC.  Clearly there is no guarantee that he will not get up tomorrow and defect to another party, or even back to the PDP, if the APC does not advance his personal interest.
Virtually the same thing can also be said of Governor Kwankwaso.  As several commentators have pointed out, Kwankwaso has demonstrated that his loyalty cannot be relied upon.  After he lost his first bid for re-election as governor of Kano in 2003, the PDP government of former President Olusegun Obasanjo, nonetheless, still gave him a senior ministerial appointment.
In 2011, he was once again supported by the PDP when he made a second successful attempt to be re-elected as governor of Kano State. Today, he has defected to the APC and now delights in making uncomplimentary remarks about leaders of the PDP who stood by him in his time of trial.  For this reason, it has been widely reported in the media that many members of the political parties that merged to form the APC in Kano are very suspicious of Kwankwaso.
Regarding Adamawa State, the governor, Vice Admiral Murtala Nyako (Rtd), is known to have been imposed on the PDP in the state by former President Obasanjo.  Today, he has decamped to the APC and his former opponent, General Buba Marwa (Rtd), cannot be blamed for being uncomfortable with Nyako's presence in the new party.  Marwa has said that Nyako cannot just come and take over the structures that he and other APC leaders in the state spent years building while facing fierce opposition from Nyako.  In fairness to Marwa, it will be sheer injustice to hand over to Nyako something he did not build but actually tried to destroy.
In wrapping up, let it be stated categorically that the national leadership of the APC must refrain itself from imposing defecting governors over those who worked to build the party from the scratch.  Party members and sympathisers, nay, all Nigerians are watching closely.  For, as the famous Scottish writer, Sir Arthur Conan Doyle, wrote in his memoirs, "It's every man's business to see justice done."  And Nigerians are eager to see if the APC will trample on the rights of their founding members, knowing that if the party does so, then it would definitely trample on the rights of all Nigerians if it is voted into power.
Abdullahi contributed this piece from Abuja via Mustaphabdullahi66@yahoo.com
Short URL: https://www.africanexaminer.com/?p=7434