Despite "Demarketing" Tirade, Presidency Insists Buhari Will Insist On Telling Truth
Latest News, News
Sunday, November 1st, 2015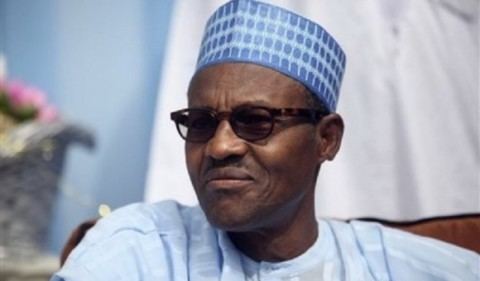 By Niyi Adeyi
The Presidency has swiftly reacted to the opposition Peoples Democratic Party (PDP) allegation of "demarketing Nigeria", against President Muhammadu Buhari, restating that the party's Spokesperson, Olisa Metuh and his ilks' attempts to distract Mr. President from the job he has been elected to do, will fail.
Buhari's SA on Media and Publicity, Mr. Femi Adeshina Sunday, assured that the President would remain true to the virtues of honesty, integrity, sincerity, incorruptibility and plain-speaking, which has endeared him to Nigerians and made them prefer his leadership to that of a "lying and deceptive PDP administration".
Adeshina insisted that the President would not, in the guise of "marketing" the country, refrained from telling Nigerians and the world, the emerging truths about the abject state in which years of plundering; by a PDP leadership has left the Nigerian treasury and economy.
Similarly, the Presidential aide stressed that the first citizen would not in the name of "marketing" or "attracting" investors, followed in the footsteps of the ousted PDP Administration and its discredited officials who shamelessly lied to Nigerians and the world about the buoyancy and vibrancy of an economy they had bled dry for personal gain, when it was very obvious to the discerning, that the Nigerian economy has left in comatose.
"It is most unfortunate that instead of showing some remorsefulness for the harm done to the nation by his party, and giving genuine support for President Buhari's efforts to salvage and revamp the national economy, Mr. Metuh persists in a vain attempt to remain relevant on the national stage by unjustly denigrating the President who continues to strive with all his might to alleviate and reverse the harm done to the nation by PDP misrule and corruption.
"Mr. Metuh's antics are futile. President Buhari cannot be distracted by a broken record. If the PDP Spokesman ever has serious matters to bring to our attention, we will be prepared to listen" the Presidency hit back.
Metuh Sunday has labeled the Nigerian leader in his party's statement as a reactionary, thus alleged that his posture and utterances have remained clogs in the wheel of progress of many economic and social fortunes to the country, which have eluded it in the last six months.
Short URL: https://www.africanexaminer.com/?p=26936