Opinion: Distractions and the War on Corruption, Babs Ajayi
Babs Ajayi, Featured Contributors/Columnists, Latest News
Thursday, December 10th, 2015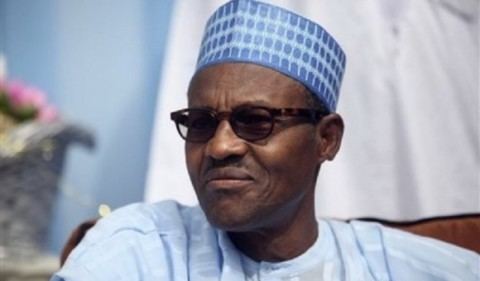 Fighting corruption is not just good governance. It's self-defense. It's patriotism…Joe Biden
Corruption is worse than prostitution. The latter might endanger the morals of an individual; the former invariably endangers the morals of the entire country…Karl Kraus
The accomplice to the crime of corruption is frequently our own indifference…Bess Myerson
A few in our society are at work determined to scuttle the war against corruption.  They are desperate to preserve the status quo and keep the masses in poverty while they live in splendour, stolen splendour and reckless inertia.  But we have news for them – it is not going to happen in today's open society and social media is not going anywhere no matter the law of intimidation and gag on social media Bukola Saraki has in the pipeline.  Mr Saraki should focus on defending himself and stop acting like a man without honour.  If a nation's Senate President has such garbage around his neck and a name that is so soiled rodents are very comfortable around him, then our democracy is in trouble and the integrity of the upper chamber is in doubt. And guess who the minority leader in the senate is?  Akpabio, yes Godswill Akpabio, the former governor of Akwa Ibom State who has a massive corruption case to answer to with the EFCC.  The list of drowning men is so long they are in one accord to derail any attempt to retrieve stolen funds; they are afraid of going to jail and they will do anything to have their way, including gag the media and subvert the efforts of government.  They should know that the hour of reckoning is here when those who stole and impoverished the nation and its people will be held to account.  I must add that I noticed the move of former Oyo State governor Mr. Adebayo Alao-Akala to the APC during the week.  That surely is a smart move by a man who knows the EFCC is around the corner and who feels the drag net of the EFCC will not pull in anyone as long as he/she is a card-carrying member of the APC.  Unfortunately, Alao-Akala, you got it all wrong as your switch to APC will not stop the EFCC from continuing to prosecute you over the looting of state treasury to the tune of 11.5 billion naira.  The Court of Appeal in April 2014 gave the go-ahead when it dismissed your suit to stop the EFCC from prosecuting him.  The man has a case to answer, simpliciter.  We can all see that the haters of the anti-corruption crusade are many, but they are in the minority as the majority of Nigerians are tired of poor roads, unequipped hospitals, dearth of social services, etc.
Is it true that a few Nigerians are already calling Muhammadu Buhari a dictator and calling to question the efforts of his new administration to retrieve money stolen from the coffers of the Nigerian government?   Tracing, locating, retrieving and ensuring the return of stolen
money can be so difficult a task that the thieves will do everything to block every effort to retrieve what they stole from them.  Did you read the cheap interview Diezani Allison-Madueke granted Dele Momodu – about how saintly she was as petroleum minister?  Have you been reading the cries and wails of some men of yesteryears including Mr. Bode George about how all the government's efforts and prosecution relating to the recovery of stolen billions is nothing but witch-hunting and abuse of human rights?  Looting suspects are being interrogated and a few call such actions by the state an abuse of rights?  Is it likely that any of the suspects in the two billion dollar security procurement scandal will willingly provide information about the deals and cooperate with prosecutors, particularly in Nigeria?  Dubious suspects and criminals are wont to approach the courts to demand for the protection of their human rights at times when they have every reason not to cooperate with the government and when they wish to use the law courts to prevent legitimate interrogations, questioning and trials.  We all witnessed how some senators left the business of the upper house to follow the senate president to court in a show of solidarity.  Solidarity show even when it was very obvious that Mr. Saraki has a case to answer? All those who went with Mr. Saraki are not so different from him – at least where integrity is concerned, and these are no decent men either; they all lack credibility, and they are determined to checkmate the fight against corruption – because they are into it and wholly entrenched in it.  These are people who live way above their means and as such are happy sustain corruption in our society.
With billions of dollars and hundreds of millions of naira traced to several notable bigwigs in the PDP, we have noticed a new trend that tend to portray the fight against corruption as a revenge mission by the president, an assault on the opposition and its members, and an attempt to destroy the PDP.  The destruction of the PDP, a cabal of thieves and their crumb-happy errand boys and girls, would have been good considering the destruction of morals and ethics in our society that the party supervised – remember: stealing is not corruption a la Badluck J? – but the fight to retrieve stolen funds has nothing to do with that – and not one of the several servants who worked for Jonathan, including Doyin Okupe and Reuben Abati, can contradict the facts on the ground – the two men being fringe players who knew very little about the inner workings of the Jonathan cabal.  When men dine with the devil sometimes they begin to look like the devil and quickly lose respectability among the people.  The arrests of some top PDP men in the last two weeks had shed some light on how money was diverted from the purposes intended and stolen by PDP men and associates.  This might be a tip of the iceberg by the time a clear picture is obtained of the stewardship (or is it lootership?) of Ms. Diezani at the Petroleum Ministry.
I have said it again and again that human rights must never be compromised or abused even when we are waging a war against corruption, but the fight against corruption must never be cowed by lawyers who have been or are being paid stupendous fees to defend suspects in corruption cases.  Should a lawyer with a conscience (which is not common!) ask his client the source of the hundreds of millions of naira the client is paying as legal fees?  Is it not possible the lawyer's fees is being paid from the stolen money for which the suspect-client was being prosecuted?  When should a lawyer step back and decide not to defend a client who is spending so much on legal fees, has the money to spend and is not
relying on legal aid to help pay his legal fees?  If a suspect-client, who has been a civil servant all his/her life, or a political jobber in recent years is facing a billion naira fraud charge and he/she is able of pay a lawyer twenty million naira or more as legal fees, then you know the source of his/her money is questionable when you consider income and level of means.  Corruption has gained easy entry into the legal profession; both the bar and the bench have serious problems with corruption among their members.  Judges accept cash for favourable judgments and lawyers are complicit in colluding with suspects to bribe judges.  When James Ibori was prosecuted by Ms. Sasha Wass, QC in London he knew the game was up and he will not be able to bribe his way out of jail.  The same Ibori who faced nearly 80 charges and was found not guilty of a single charge in Nigeria was put away by respectable lawyers and a judge who refused to be corrupted in London.  James Ibori was prepared to corrupt and bribe everybody in London, including the policemen who investigated his case.  He used his corrupt media advisers and writers to put out fabrications against the London Court but he did not succeed.  Some of the lawyers representing suspects have recently accused the government of human rights abuses because their clients were held for interrogation.  The former National Security Adviser who played the innocent game for several weeks and shouted out loud when it suited him about the government's refusal to respect court order is now quiet and facing up to the serious allegations and documentary evidence placed before him.
The prosecution must get their acts together and vigorously prosecute suspects.  Defence lawyers in corruption cases in Nigeria tend to want to drag the government in the mud and rubbish the war against corruption as political fight rather than looking at the evidence presented in court.  Due process must be followed as the government commits itself to retrieving stolen funds and prosecute suspects if the government must avoid derailment by rumour mongers and paid hirelings of thieves and looters.  The government must never let these people rubbish the prosecution process and that is best done by being well prepared in its prosecution of cases and by doing no favours to suspects from the ruling party who have cases to answer.  It is very vital to avoid selective prosecution if the war against corruption is to receive any support from the people and the international community. Corruption is endemic in Nigeria and particularly among the political class (There is no political elite in Nigeria per se!) who are in politics for what they can get and not what they can give.  Seeing political office as a means to the nation's treasury for self-aggrandizement must end, and President Buhari is on the threshold of history to end political jobbing and bread and butter politics, which is why his government must prosecute suspects from both sides of the political spectrum.
Babs Ajayi
Babsajayi@yahoo.com
@babs_ajayi
Short URL: https://www.africanexaminer.com/?p=28489