Drama in Ebonyi House as LG Chairman Nominee Could Not Recite National Anthem, Pledge
Articles/Opinion, Featured, Latest News, News Across Nigeria, News From The State
Friday, September 9th, 2016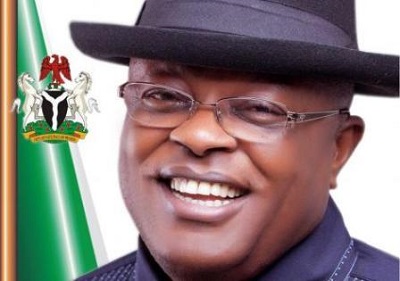 By IGNATIUS OKPARA, Enugu
Abakaliki, Ebonyi -State Nigeria – There was a Mild drama  at the hallowed chamber of the Ebonyi State House of Assembly on Thursday when a Caretaker Committee Chairman designate, Mr. Henry Eze, could not recite the Nigeria National Anthem and pledge seven times, as requested by the lawmakers who were screening him.
Eze, and other nominees were invited to the House for screening, after they were nominated by the state Governor, David Nweze Umahi.
The Ishielu council Area chairmanship nominee,  was also asked by the Speaker of the House, Hon. Ogbonna Nwifuru, to repeat the National pledge and anthem which he could not.
However, the shameful act prompted the Speaker, to present a copy of the written anthem and pledge to Eze, so as to enable him recite it properly, yet he failed the oral test.
Angered by the development, Nwifuru, immediately asked Eze to go back and study the National Anthem.
The Speaker, described the drama as an embarrassment, saying "how can a council chairman not recite National Anthem and National pledge." he asked.
"This house is surprised that as a council chairman, you cannot recite the anthem and pledge when you should be the one to teach your subordinates so, go back and study them," he stated.
Sadly, despite failing the elementary test, the nominee was screened and confirmed by the Lawmakers, alongside other 11 chairmanship designates in the state.
Governor Umahi, had last weekend sacked all the caretaker committee chairmen in the state, but latter reappointed 12 out of the 13 council bosses, whose names he forwarded to the state Assembly for screening and confirmation.
Short URL: https://www.africanexaminer.com/?p=35485