How We Settled Area Boys To Let Us Shoot 'Gangs of Lagos' In Ghetto – Chioma Akpotha
Latest News, News Across Nigeria
Tuesday, April 18th, 2023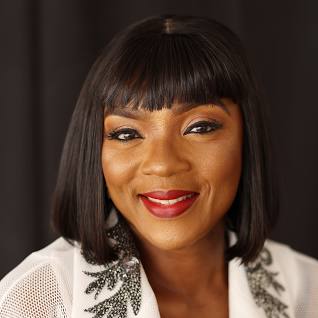 (AFRICAN EXAMINER) – Nollywood actress, Chioma Akpotha, says that the producer of the movie, 'Gangs of Lagos' settled some residents of Isale Eko to let them shoot the movie in the area.
Chioma who acted as Mama Ifeanyi, a market woman and mother of musician-cum-gang member; Ify aka Panamo in the crime thriller made this known in a recent interview on The Corner Shop Network alongside Tobi Bakre and Adesuwa Etomi-Wellington.
She said: "[filming in the ghetto] Wasn't all fun. Initially, there was a pushback. They [locals] were like 'No, you guys can't do this. Nobody is going to come here. Then the other camps said 'This is our land'. They were like show us some love. You know what it means.
"Afterwards, because we filmed for a little over 50 days. You know when you see someone constantly for day-to-day, two weeks, three weeks. So, we became like friends and then family to have them [locals] play some sort of roles in the film. They were involved. It gave them so much joy and they did it with all of their hearts. Even though they were compensated, they wanted to do it out of love."
Also speaking, Adesuwa stated that she was breastfeeding her son in the movie shoot.
Adesuwa said: "I have said this in multiple interviews that representation matters. And I like the fact that we are seeing more and more films that have women in strong roles. Because I said before, the film has the potential to shape minds, especially the mind of young people.
"And I love that young girls got to see women in powerful positions. And the fact that I got to play a character like that was so important to me because a woman is not only one thing. I love that we saw Gift's emotions, I love that we saw her sexy, tomboyish. I love that we saw her fighting.
"There are so many things about a woman and that is one of the things that really excited playing this character. And at that time, I was breastfeeding my son exclusively."
Short URL: https://www.africanexaminer.com/?p=87227