INTERVIEW: PDP Dead, Decimated in Enugu, Nwoye Insists
Featured, Ignatius Okpara, Interview, Latest News, News Across Nigeria, News From The State, Uncategorized
Thursday, June 1st, 2017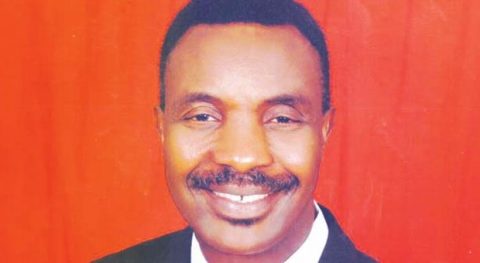 (AFRICAN EXAMINER) – In the last few months, Enugu state which is governed by the crisis-ridden People's Democratic Party (PDP) has witnessed an unprecedented defection of its members to the ruling All progressive Congress APC. Some of the notable chieftains of the party in the area that have pitched tents with the chief John Oyegun led broom symbol party includes, former Senate president, chief Ken Nnamani, immediate past governor of the state Sullivan Chime,   former governor of old Anambra state, Dr. Jim Nwobodo, ex- military governor of Gombe state, Group Captain Joe Orji, immediate past Speaker of the state House of assembly, Eugene Odoh, one time national Secretary of the party, chief Rex Onyeabo, among others.
 In this interview with our Correspondent, IGNATIUS OKPARA,  Enugu State chairman  of the APC, Dr. Ben Nwoye, insisted that  PDP is Dead and Decimated In Enugu .
 AFRICAN EXAMINER:  Enugu state Governor, Ifeanyi Ugwuanyi recently announced that arrangement is on for local government election, is APC ready for the election?
Ben Nwoye: I think the answer is that when we get to that bridge we'll cross it, because the governor just said it, but there is nothing in place to indicate there will be any election . There are factors that have to be in place; one the Enugu state Independent Electoral Commission, ENSIEC has to announce their time table; two they have to call the stakeholders, all the political parties to inform them, and then modalities have to be spelt out. If you recall the last time, the ENSIEC, primarily banned people from contesting by making it cost prohibitive. They had a taxing fee of N150, 000 for councilors and N500, 000 for council chairmen. Those were cost prohibitive. And then they also had a mandatory training of people going to contest. So, those things being in place made it impossible for people to fairly compete. We are not the only political party, but certain things have to be in place before we could make the assessment. If we have a level playing field and the opportunity is there to contest why not. But if we have a sham of a contest we will not glorify it; but there is no need to pre-empt anything, when the time comes we will assess it and make a decision.
AFRICAN EXAMINER: How do you feel or describe this influx of PDP members moving  into your party almost on weekly basis ?
Ben Nwoye: It's actually on daily basis, really daily basis; I just returned from Lagos for this today's event, I had to cut off the trip, a meeting to do this because it is important to us. Before now the story was that there was no opposition; there are still unfortunately people who are not watching what is going on. But we know what is going on, and having been in opposition as long as I have been in opposition, and having  contested at a time the party I contested under was very small in terms of popularity, now that we have gained ground, we have gained popularity, APC is the party that everybody wants now, APC is a party that everybody is singing the praise, then it's my responsibility to go down like I'm doing now in the grassroots. So of course I feel very privileged to be part of it. It's not just me, it takes everybody here, you have seen us from one ward to another, some big some small but we are not leaving any stone unturned. This is part of the reason PDP in the state is mainly confused, because they were not prepared for what is happening. So what they are looking at has set them in confusion.
AFRICAN EXAMINER: It has been in the news since two days now, that another former governor of the state, Chimaroke Nnamani, who left PDP for PDC has returned back to PDP, do you see him as a threat especially coming from the same senatorial district as you?
Ben Nwoye: I think it is part of the freedom to exercise his right, but he has continued in the path of mistake, a path of mistake, when he founded a one-man party system and that mistake took him out of the senate seat. And now when everyone, I'm sounding the alarm warning that PDP is gone, it is decimated, at least in Enugu state and then he is taking the other path. So where people are coming out from is where he is rushing to, I say it is his own political decision but it is absolutely not a threat by no means, PDP exists only in one small ward in Nkanu, that's Agbani, that's where it exists, so beyond that it doesn't exist anywhere else.
(AFRICAN EXAMINER) – I'm talking now he has moved to PDP?  (Nwoye) – That's what I'm saying, it's not about one person, the era of one man party is gone, so he has to wake up and smell the coffee, you can't do it alone, the era that I'm it is gone, it's a group thing, so,  if anyone springs up and thinks that he goes, where he goes is where the sun goes or where the star goes, it's not true, that era is gone. Enugu state is mature, from 1998 to now is entirely different ball game. Look at what is happening; look at the kind of people that we have attracted, so you can't take what happened in 1998/1999 or 2003 to compare to what is happening now. So however, things like that is there to confuse those who are already confused. There are those who are digging deeper into a house that has been shattered, those who are digging deeper into a ship that has wrecked, those who don't believe that they are being soaked and drenched when their umbrella has scattered. So moves like that will continue to confuse them, that there is no rain on their body but that it is blessing of shower. So, his presence their does nothing to us as a political party.
AFRICAN EXAMINER:  You sound very confident that PDP is scattered  and decimated in Enugu state,  even when they still have a sitting Governor and the Deputy Senate President?
Ben Nwoye: Somehow I'm glad you asked that question, there is confusion, party is just a platform, it is a platform which people use to get into office, and when they get into office the government, for those who become governors, is different from the party. If you become a senator using a platform you are just a senator, you're just one man out of 109 persons, if you're in the House of Reps you're one out of 360 house members. That is not the party because a time will come for you to come back and be either re-elected or help others to be elected; and you can't do it because you're a governor alone, and you can't do it because you're a member of the senate alone. You have to go back to a political unit; we are not saying this to spite PDP or spite anyone who is parading themselves as members of the PDP. Even the strongest man now, member of PDP, who is supposed to be a leader announced to his people go and look for another political platform to run. So it's not Ben Nwoye saying that, it is someone whom they are all relying on and running around, Markafi, he told them go and look somewhere else, if you don't then politically you are finished. So what we are saying is that it is not different; that you have a governor or that you have a senator, its inconsequential, as to the formation of the party structure when you have two people claiming leadership in a party, when you cannot call for a national convention, when you don't know you don't know what the party structure is, when one is operating as a caretaker committee and the other operating on appointment. None of them arrived as a result of legitimate means, so it's a confused unit and so governor or no governor senator or no senator. I feel bad as a democrat and someone who believes in multi party system. I feel terrible about it because I'm not proud that we have now really one party system, I'm not proud about it, I'm saddened by it because we must have choice we must have formidable opposition, now we don't have formidable opposition. As it stands you go around in Ekiti state or Enugu state and some other states, you no longer see the governor's pride themselves putting their pictures and the umbrella, look around Enugu state, am I the one that removed it? No, so look around the kind of cloth they are wearing, am I the one that extracted the umbrella? I wish to place broom on it, and that's my goal. Our doors are open, anyone, everyone is welcome to our political unit. But we cannot continue to deceive the people; if the former governor Chimaroke wants to go on and join a party that is clearly not in existence it's his own personal business, but then again our doors are open if he changes.
Short URL: https://www.africanexaminer.com/?p=39512