Is Foreign Coach The Solution To Our Football Administration?
Anambra Election, Latest News
Sunday, April 10th, 2016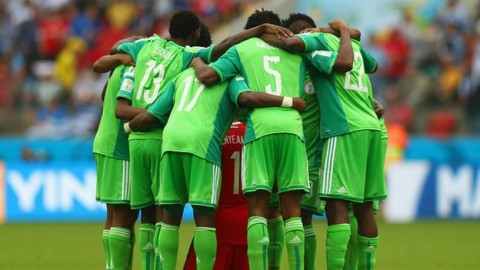 By Ridwan Adeola Yusuf
In recent years, the Super Eagles of Nigeria have had Berti Vogts and Lars Lagerback. Pitiably, the era of both ended ingloriously. If the Nigeria Football Federation (NFF) is keen on hiring an oversea expert to tinker the Eagles, the question is how smart is the proposed move?
Of course, it is no more news that the Super Eagles have failed to qualify for two successive Africa Cup of Nations (AFCON) tournaments. Indeed, it is a common knowledge that Samson Siasia (the third man in four matches to lead the Eagles in our failed quest for AFCON 2017) has been asked to go back to the Under-23 national side. It is saying the obvious that the intrigues which led to the senior team's failure to make Gabon 2017 has again thrown up another debate whether the team should stick to homegrown guns or try foreign manager again.
The NFF President, Amaju Pinnick as reported said: "We are going to get a foreign Manager for the team." He added: "There is nothing to worry about (payment of salary for the foreign Manager). Pinnick was quoted to have said that wages of the foreign handler are going to be taken care of by the private sector. He affirmed that arrangement has been concluded, and it would not cost the government anything.
The ongoing has again put to test the sincerity of those in 'the glass-house'. If one may ask, how best to explain the same NFF that had in the past complained it was 'broke', now pushing for a team Manager to be paid in dollars? The same NFF that arranged for training camps for the national teams and had issues with ex-coach, Sunday Oliseh when it was time to pay his salary few months back! It also calls for worry as only two names have continually been muttered.. Arguably, Herve Renard would have been the ideal candidate for the job, but the dedicated French tactician and Le Roy's 'friend', who prides himself as the first to win two AFCON titles with different countries is currently unavailable, having been tied to Morrocco.
Le Guen; The Best Choice?
This is doubtful because the folk is somebody whose experience of African football is less than a year; more worrisome is about his 'humble' success. Instead, Claude Le Roy could be a good option. With over four decades of working experience in the continent, the 68-year-old veteran is most likely to make a real deal. For instance, in February 2008, Le Roy led Ghana to 14th position in the FIFA rankings – their highest ever! His last stint with Africa was impressive; taking no-hopers, Congo-Brazzaville to the last-eight of the AFCON 2015.
What About Westerhof-Kind Of Coach
If we are unable to get Le Roy, then a Clemens Westerhof-type of coach would augur well. Maybe, it would be risky to engage the service of a Westerhof-type coach because he was around when our national team had no real glory with the Dutch teams, which he started his coaching career with. Despite this, Westerhof is credited with turning Nigeria into a perennial powerhouse in African football. How? Then, there was patience. That patience led to stability and the stability brought about the "golden" period in Nigeria football; unlike now when all we want is instant success. It took Westerhof close to three years to build the near-classic Eagles. Regrettably, who are the Westerhof-kind of coaches today? I doubt if the like excits anymore.
The picture is not yet clear though. Media reports last week had it that (the triumphant U-17 Coach), Emmanuel Amuneke would head the Super Eagles coaching crew and work with a foreign Technical Adviser. Perhaps, this is as a result of the pressure mounted on Pinnick-led NFF board by the Minister of Sports, Solomon Dalung and some stakeholders, like former national team player and Captain, Segun Odegbami. The speculation was that these personalities will resist any attempt by the NFF to employ a foreign coach.
Aside getting it right coaching-wise, our sport administration requires some overhauling. To this end, the Federation should organize effective training camps, while political interference from government must stop; hostile fans should henceforth stop their apathy and show support for the team. Also, the incoming handler should try and build team spirit as most recently, the squad seems disgruntled due to persistent change in coaches and captains.
Ridwan, writes from Lagos; E-Mail: ridwanadeola@gmail.com
Short URL: https://www.africanexaminer.com/?p=31695