Keyamo Slams Chimamanda Over Letter To President Biden
Featured, Latest News, News Across Nigeria
Friday, April 7th, 2023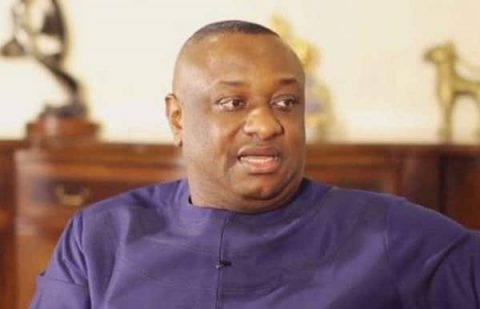 (AFRICAN EXAMINER) – The Chief Spokesperson for the Bola Tinubu Presidential Campaign Council (PCC), Festus Keyamo (SAN), Festus Keyamo has slammed popular novelist, Chimamanda Adichie, concerning her letter to President Joe Biden of the United States regarding the Nigerian presidential election conducted on February 25.Keyamo, in an article, described Adichie's letter as "petty" accusing the writer of being a "bitter supporter of sore losers, posing as 'concerned citizens' (but in reality actuated by ethnic politics)."
"In global diplomacy and international relations, Presidents of countries make decisions and take actions about other countries' affairs based on reports from official and diplomatic sources likely to have been conveyed through well-established channels of communications," Keyamo writes. 
He also disclosed that the letter was reflective of a "pathetic colonial mentality," and he accused Adichie of seeking validation from a foreign power.
"As for the empirical fallacies contained in the letter, I will not bother myself here with a lengthy response as enough have been said in the last few weeks in respect of those specific issues and all the issues are before our Justices awaiting adjudication," Keyamo added.
The African Examiner recalls that Adchie's letter, sent on Thursday, April 06, 2023, condemned the Nigerian presidential election conducted on February 25 due to the many irregularities ignored by the Independent National Electoral commission (INEC).
She further tasked the President Biden, not to legitimise Nigeria's 2023 presidential election by congratulating its winner, Bola Tinubu.
Short URL: https://www.africanexaminer.com/?p=86884