Kiddwaya Under Attack For Praising INEC Over 'Fantastic' Election
Entertainment News, Latest News, Trending Stories
Monday, March 20th, 2023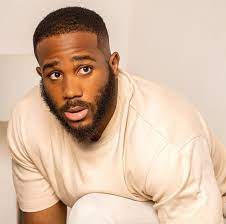 (AFRICAN EXAMINER) – Terseer Kiddwaya, the former housemate of Big Brother Nigeria (BBNaija) reality TV show, has come under severe criticism on social media after he heaped praises on the Independent National Electoral Commission (INEC) for conducting a "fantastic" election.
The African Examiner recalls that on Saturday, INEC ended the last phase of the 2023 general election with the governorship and state assembly polls and reacting to this development, Kiddwaya took to his Twitter account to congratulate the electoral umpire and tasking Nigerians to focus on themselves since the election has ended.
"Congratulations @inecnigeria on concluding a fantastic elections. Its now time for everyone to refocus their energy/time on more important things. Yourself," he writes.
"Guys, now that elections is over. All that political stuff is over. It's now time to focus on yourselves. Focus on your business. Focus on your hustle. Focus on your mental mind your physical body.
"Now a lot of you may cry in my DM sections, believe me, I really don't give a f**K. But understand the advice I am giving you.
"What we fantastically do well in Nigeria is complain. And we complain without action. Now it's time to take action. Not action unto others, but unto yourselves.
"Wake the f**k up. Go outside, hustle, do something. Make yourself a better person that you was yesterday. Work hard so your kids don't have to."
The post has since sparked social media reactions. The African Examiner gathers some of the views of netizens as seen on Twitter.
(@harryofido) writes: "Omo boy! Try dey shut up sometimes, e get why! E get why o! Learn use of English first before you do any other video.
 (@Obiora_Marie)  writes: "Idon't blame you…I blame we the youths that wasted our time and energy fixating to BBN."
 (@Stuckinlondon1) writes: "Someone who has never known a day of hard and honest work in his life is saying this with so much conviction because a few years ago you all said he was "humble" for going on a reality show with locals. Lol, you think he went for work experience?? BFFR
Short URL: https://www.africanexaminer.com/?p=86349