N5,000 Stipend: APC Senators Acting Party Script –PDP
Featured, Latest News, News
Thursday, November 5th, 2015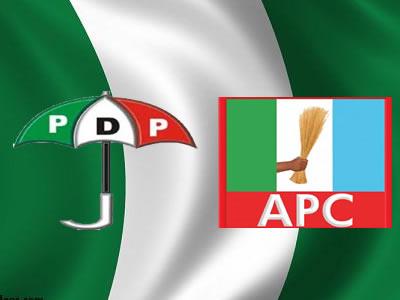 By Ayo Balogun, Lagos
BALTIMORE, MD (AFRICAN EXAMINER) – The Peoples Democratic Party (PDP) says Wednesday's rejection by APC senators of the N5,000 monthly stipend, which they promised Nigerians during the electioneering, underscores the monumental hypocrisy of their party in getting to power by means of deceit and false promises to Nigerians.
PDP National Publicity Secretary, Chief Olisa Metuh in a statement on Thursday said that the development is a clear confirmation of the fact that the APC is a party of hypocrites, who never had the intentions of honouring any of their campaign promises.
"The PDP declares that it is absolutely obvious to all that the APC came to power riding on monumental lies and deceit in making promises they had no intentions to keep. All they wanted was to get into power and they achieved this with their lying tongues.
"Indeed, the unanimity displayed by the APC senators in rejecting the promised N5, 000 monthly welfare package, especially coming after their party and the Presidency had made futile efforts to distance themselves from it, further stresses the duplicitous spirit of the APC and its reprehensible insensitivity to the feelings and aspirations of Nigerians, especially the unsuspecting youths, women and the indigent, who they shamelessly swindled with false promises.
The party said from the foregoing therefore, Nigerians should not expect any sincere action from the President Muhammadu Buhari-led APC government on the other promises, including monthly allowance to discharged but unemployed NYSC members, free meals and scholarship to school children, free houses, bringing the naira to the same value with the dollar.
"Our position remains that the APC has sufficiently confirmed to the world that they have a lot to learn on the leadership values of honesty, integrity, credibility and forthrightness. We invite Nigerians to note the powers amply vested on them by the constitution under a democracy as we urge them to stand on such powers and hold the APC and its government accountable for all their campaign promises.
Short URL: https://www.africanexaminer.com/?p=27094