Opinion: Abia State and Igbo Culture
Articles/Opinion, Latest News
Thursday, January 22nd, 2015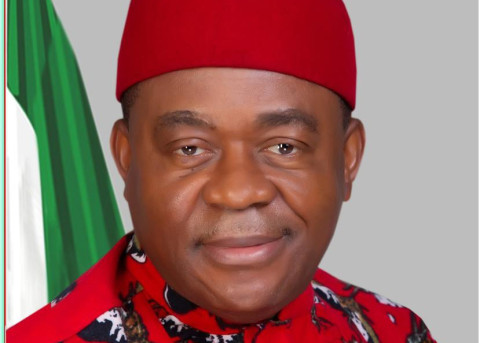 By Eddie Onuzuruike – Culture is the sum total of man's activities. How he eats, grows his food, wears his dress, worships, builds his house are all aspects of culture. Not only these, his dances when happy and dirges when sad are drawn from the culture. As posited by sociologists, culture is relative to time and place. What is culturally acceptable today may not be so tomorrow. Cultural practices in one place may be taboos in other places. For instance, toads and some reptiles are highly valued menus in some parts of Asia but very reprehensible in Igbo land. Can you imagine serving Onye Igbo with garnished frog? Tufiakwa!
Killing of twins and dumping people with some ailments like distended stomach into the evil forest and human sacrifices were acceptable in the past but today seen as obnoxious. Individual efforts, government agencies, voluntary organizations joined in fighting the wars against evil cultural practices of the past.
Conversely, good culture has equally been encouraged by governments and other agencies. Our dances, crafts and arts have been preserved and transferred from generation to generation, and now documented in retrievable storages, electronic and otherwise.
Governments have not relented in supporting these as they have put down agencies that institutionalize our cultural practices as we have the Federal and state ministries of culture and tourism. At the federal level, we have the Bureau of Tourism, other individual efforts have been encouraged by grants and other forms of sponsorship made available by donor agencies. Our Igbo proverbs, axioms, clichés, and slogans are equally rich and highly cultural and should be captured in cribs and books.
The carnival that has taken Nigeria by storm today has its origin in Brazil. While we patronize these foreign cultures due to its appeal and acceptability, we should equally adapt our rich and enlivening cultures into these foreign imports. Nigeria is the 7th most populous country in the world. Our dear country is highly multicultural and multilingual and so should highlight our cultural values. Beyond the entertainment value, they are great money earners as it could be seen that some countries rely only on tourism as their mainstay.
On Sunday, 4th January, 2015, a spectacular thing happened in the Michael Okpara Auditorium, Government House Umuahia. In Igbo culture, the number of lobes broken from one Kola nut sends different messages. Some are good omen and are highly celebrated. In marriage in Ibeku Land for instance, the Kola nut readily accepted are the four-lobed ones.
On the said day, Governors Chief T. A. Orji and Peter Obi of Anambra State hosted and addressed an umbrella organization of South East traders on elective issues that concern Igbo Land. Chief Peter Obi spoke elaborately how he had collaborated with Ochendo to achieve worthy objectives for Ala Igbo. He cited Ochendo's stunning question to a panel of officers who suggested the closing of Bridge Head market at Onitsha. Another was the attempted removal of an Igbo woman who was a top immigration officer and other hot arguments made before turning Enugu to an international airport. As many did not know, the state burial accorded our revered Ikemba of Nnewi, Dim Chukwuemeka Odumegwu Ojukwu and this death wish of touching Aba were consummated by Ochendo. The traders were stunned at this revelation not aware of Ochendo's fierce protections of the Igbo cause in the past.
Like all other Igbo gatherings, the kola nut was served at the opening. But the kola nut broken on that ceremony that day was not the usual as it had seven lobes, a potent and propitious number in Igbo cosmology, tradition and culture.
To many, it was a good omen for the issues that were addressed as they featured measures to stabilize and develop Igbo Land. For Chief T. A. Orji, the Chairman of South East Governor's Forum, it presented a harbinger of good things to come, especially as it came in the beginning of the year. The 7 lobed kola nut could not have come at a better time. It is equally of note that it happened in the hands of the Traditional Prime Minister of Ibeku Ancient Kingdom, Chief Uche Akwukwaegbu (BAWAS) who doubles as the Chairman, Traditional Prime Ministers of Abia State. He has done much to add glamour and colour to Igbo culture by the elaborate and presidential ways he honours kola nut once he is present in numerous activities in the auditorium, banquet hall and all.
Let us as a point of duty and commitment advance our cultural practices. Our fathers and other old ones who are knowledgeable and the specialists in Igbo language and culture should do all to raise our cultural practices. As you know, Igbo is a good language. Ala Igbo is a good place. May our kola nuts break into seven at all times! All hands should be on deck.
Short URL: https://www.africanexaminer.com/?p=21844