Rivers APC Governorship Campaign Condemns Arrest, Detention Of Party Chieftains
Featured Contributors/Columnists, Latest News, Nigeria 2015 Election
Wednesday, January 21st, 2015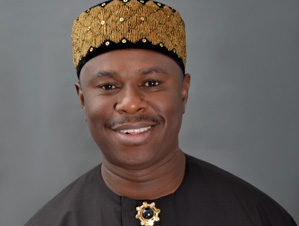 The Greater Together Campaign Organisation has condemned in strong terms the indiscriminate arrest and detention of members and supporters of the All Progressives Congress, APC, in Rivers State. The organisation, which is campaigning for the governorship of Dr. Dakuku Adol Peterside, said it is more worrisome that this resort to undemocratic style in an election period is carried out by the Nigeria Police Force, a Federal security agency, which it noted should be playing a non-partisan role.
In a statement in Port Harcourt through the Director of Communications, Mrs. Ibim Semenitari, the Dr. Peterside campaign team said the arrests and detention, no doubt, masterminded by the opposition Peoples Democratic Party, PDP, are meant to provoke members of APC into retaliatory actions under which the police would launch a broader clampdown. "What is happening is a part of a ploy not only to intimidate APC members, but to also provoke them into retaliatory measures for which more clampdown will be launched by the already biased police", the statement released in Port Harcourt read in part.
While it reiterated APC's commitment to fair and issue-based campaign, the Greater Together Campaign Organisation berated PDP for being shy in selling its programs and manifesto to Rivers people. "This attitude of PDP stems from the fact that it has nothing other than violence to propagate. We are worried that PDP is synonymous with violence and unfortunately, that it achieves in connivance with the police, a national institution serviced with the taxpayers' money.
"The electorate in Rivers State is familiar with the hate sermons often preached by the PDP at its campaigns and rallies. Its style of you no go gree, you no gree, you go gree oooh! is alien to politics as politics is a game where a political party canvasses for votes by selling its unique product.
"In all of those, we find the police culpable as having compromised their apolitical role. We are, indeed concerned that rather than strengthen this national institution, PDP has compromised the Force placing it at its beck and call. At several fora, PDP members had threatened the peace of Rivers State, and had indeed, performed violent acts against APC supporters. Surprisingly, such PDP 'untouchables' walk the streets as free men. An example in hand is that of a former Chairman of Obio/Akpor local government who recently, accompanied by thugs, attacked an APC assembly inflicting deep machete cuts on members. Both the ex-Chairman and the attackers still walk freely, and may even be planning worse attacks on APC members. We are not aware the police invited them for questioning.
"In the face of these unpleasant moments in Rivers State, our stand is that the police should revert to their constitutional role of maintenance of law and order in an impartial manner. Their support for PDP aggravates the spate of attacks on APC members and supporters. We hold this view that would this Force take its stand to serve all, the attacks will seize and ongoing campaigns in the state will be hitch-free. We call on the Inspector-General of Police to call his officers and men in Rivers State to order as their partisanship is creating worse violent situation which is at variance with democracy.
Ibim Semenitari
Director, Communications, Greater Together Campaign Organisation
Short URL: https://www.africanexaminer.com/?p=21795